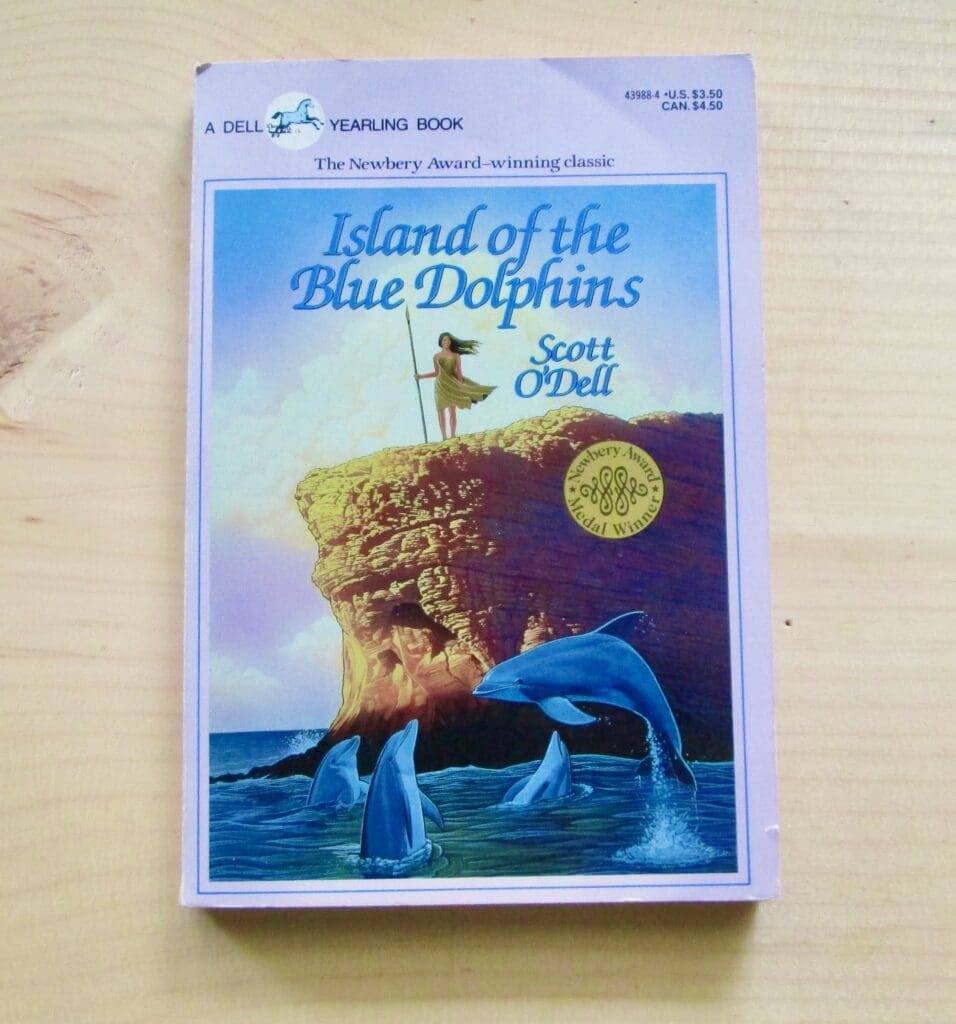 I re-read Island of the Blue Dolphins by Scott O'Dell this week. Copyrighted in 1960, it was a Newbery Award winning classic.
The fictional summary of the story is…
Karana, an Indian girl, lives with her father, sister, and younger brother on a remote island in the Pacific ocean. The island is surrounded with blue dolphins, sea elephants, sea birds, and otters. Aleutians come to kill the otters and take their skins. When the Indians ask for their fair share of the otter pelts, a fight breaks out and most of the Indian men of the island are killed, leaving the women and children to fend for themselves.
One of the older men who survived the attack, takes a canoe and goes in search of help. After many months when they give up hope that he is still alive, he sends a ship to collect the people. As the ship is about to leave, Karana sees her brother, Ramo, running along the shore. He has missed the boat. She jumps overboard and swims to him. Later after he is killed by wild dogs, she is alone on the island for many years and becomes very adept at survival. She makes friends out of wild dogs, birds, foxes, and otters to relieve some of her loneliness. She works hard each day to provide food for herself and her pets.
With all the resources we have today, it is so much easier to delve deep into fictional stories that are based on real life stories, as this one is. Below I have listed two resources and inserted the links for them.
The National Parks Service website has a FAQs page on the Island of the Blue Dolphins. You can access it here. They state, "The Island of the Blue Dolphins is a work of historical fiction based on the life of an American Indian woman who lived 18 years in relative isolation on San Nicolas Island. Scott O'Dell conducted extensive research before writing the novel in order to assure as much historical accuracy as possible. Many of the book's facts and details, including specific events, can be backed up with historical and archeological evidence."
For a more indepth look into this woman's history, this YouTube channel gives a very detailed perspective:
It is well worth your time to click on the above link and watch the video, if you love the book.
For children and adults alike, this book sparks the imagination and is a great read.
My question of the week is— Could you survive alone on a remote island for eighteen years?