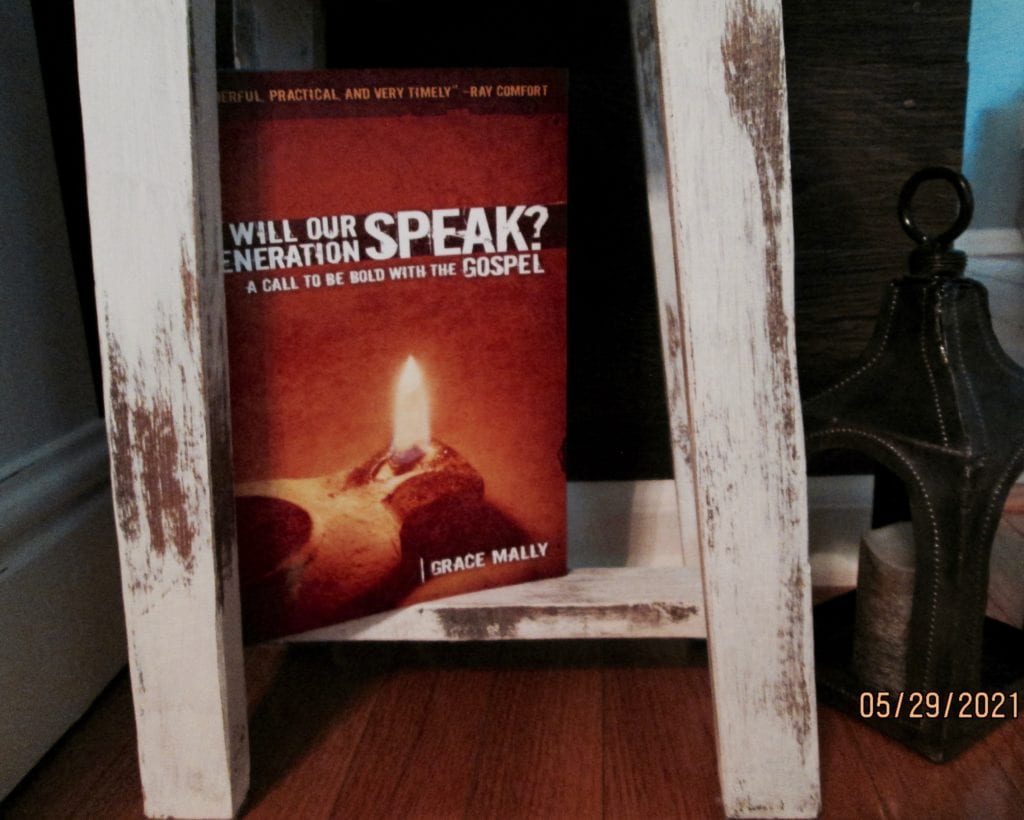 I just returned from a Writer's Conference. I was surprised at the different trajectories each writer experienced as I heard reports and stories from the conference. Many of them felt the presence of the Holy Spirit and joy in their accomplishments.
For me, I felt demoralized, put down, non-important, unseen, rejected, and that I was allowing them to steal my joy in the writing process. I came home with the chief thought. I have to get my joy back.
Then I began to read the second part of Grace Mally's (Moffitt) book for this blogpost today. Chapter 10 is titled "When They Aren't So Friendly!":)
And Chapter 11 is titled "Joy".
And that is where I want to camp today. JOY! What does that look like for Christian's and how do we spread joy, no matter our circumstances.
Grace says:
Joy makes an impact. Without it, we cannot be an accurate representation of Jesus.
Our need for joy keeps us going to the Source.
Joy gives us strength when we feel we can't go on. (p. 171)
If we want to be true witnesses for Christ, we have got to fight the battle to regain our joy and stay under that umbrella of hope, irregardless of the attitudes of those around us who want to take us down, whether we are sharing the gospel, or doing what we feel God has called us to do.
If we can maintain an attitude of joy, we are a more effective witness for Christ. Grace says, "Have you ever thought to yourself, 'That person looks like a Christian'? … People are surprised by joy." (p. 172)
"Joy is a fruit of the Spirit—a natural result of walking with the Lord…. We serve a God who is full of joy (Zephaniah 3:17)…. Joy is a choice. We know this because God commands it. If we had no control over our emotions, why would God command us over and over in Scripture to rejoice? Philippians 4:4 tells us to rejoice in the Lord always. How is this possible?… The answer is found in the words in the Lord." (p.173)
"When our joy is rooted in the Lord, it is impossible for it to be erased, because it is not dependent on anything in this world. True joy comes only from Jesus Christ. It is the joy for which we were made—the joy that caused Job to fall on the ground and worship in response to his trials (Job 1:20)…. He talks about it later: 'For I know that my Redeemer liveth, and that He shall stand … upon the earth: And though … worms destroy this body, yet in my flesh shall I see God: Whom I shall see for myself, and mine eyes shall behold, and not another (Job 19:25-27)…. If joy depended on circumstances it would be impossible to have continual joy…. It is a joy that rests in the promises of God and is much deeper than our temporary problems—a joy that overrides earthly trouble because it stems from a relationship with Jesus Christ." (p.174)
"Joy comes from obedience." (p.175)
"Sometimes we are dealing with struggles in our own lives and the last thing we feel like doing is reaching out to others, let alone doing it joyfully….Good thing my sufficiency is in Christ and not in myself! (2 Corinthians 3:5, 9:8)" (p.176)
"Joy also strengthens us to persevere in this race. '…for the joy of the LORD is your strength' (Nehemiah 8:10). Those who 'tap in' to the one true Source of joy find a strength and motivation that is unearthly—because it is truly not of this world. Just as Jesus, 'for the joy that was set before Him endured the cross'…. When people see earthly things taken away, yet our joy remaining unaltered, it prompts questions!… When we stand before the Lord, our trials will no longer matter … but the way we responded to them will." (pp. 179-180)
I am so grateful that Grace Mally followed through on her prompts from the Lord to write this book. It is full of… not only wisdom for spreading the gospel… but also, wisdom for living out an example of Christ before others.
The titles of the chapters for the rest of the book are:
12. Who? Where? How?
13. Seventeen Ways to Start Conversations
14. If the Foundations are Destroyed
15. How We Know That We Know
16. Start at Home But Aim for the World
17. The Esther 4:14 Principle
I hope these titles trigger your interest in reading this book. Although it is geared toward the younger generation, it has very important information for all of us who want to walk out our purpose on earth to be witnesses and make disciples (See Matthew 28:19-20).
Also, I pray today, that whatever you are struggling with, the Lord will restore your joy even in the midst of your circumstances. We cannot live without joy, so run to Christ and plug back into Him for your source of joy and strength.