I recently joined the Brave Books Book Club with a monthly subscription for $18.99 each month. With a monthly subscription you can cancel at anytime. Even though it is cheaper to do a yearly subscription, from my past experience I have found that it cost me more in the long run. It took me three times of total disappointment when I signed up for a product with the subscription lasting a year to learn my lesson. I ended up disliking what I had signed up for and stopped using it, but, of course, was not able to get any of the money back although it was of no use or value to me for the rest of the time.
From the lessons learned from my mistakes, I would always suggest getting monthly subscriptions to everything so if they are not meeting your needs, you can stop and not waste any more money on the product.
Now with all that out of the way, I would like to dive into the Brave Books club and what it offers. As I said, I joined for $18.99 a month, but they are running a special right now where you can try out your first month for a $1.00 and see what you think. Check it our here.
What is the Brave Books Club?
It is a series of Christian Fiction written for children to instill Biblical principles and a love for country. It contains an ongoing saga where all the books are somewhat related. The authors are Christian celebrities that you have probably heard of already, like— Kirk Cameron, Sheriff Mark Lamb, Missy Robertson, and Bethany Hamilton. I purchased my subscription to use with my grandchildren when they come to stay.
I recently received my first order starting off with books 8 and 9.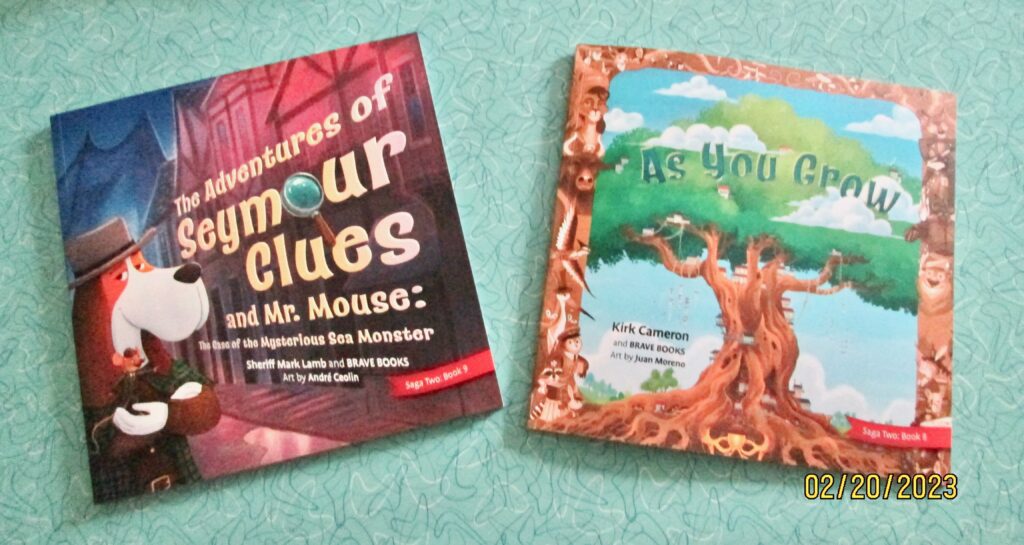 I tested them out on my two oldest grandchildren (ages 8 and 10) and they were a hit. The Adventures of Seymour Clues and Mr. Mouse resinated a little more with them because of the mystery that had to be solved as you read. As You Grow was geared more to a younger age, maybe ages 3-6, but by using the book as a tool, we were able to get into a deeper discussion of the Fruits of the Spirit that we should produce as we grow in Christ.
They were able to incorporate the lessons from the books into a totally unrelated event that happened the next day, when the eight-year-old said, "That is like what we learned in the books yesterday."
A large poster comes with the series and each book contains a character sticker and flag to place on your poster.
I used mounting putty from Walmart to tack the poster on the wall in the bedroom I use for the grandchildren.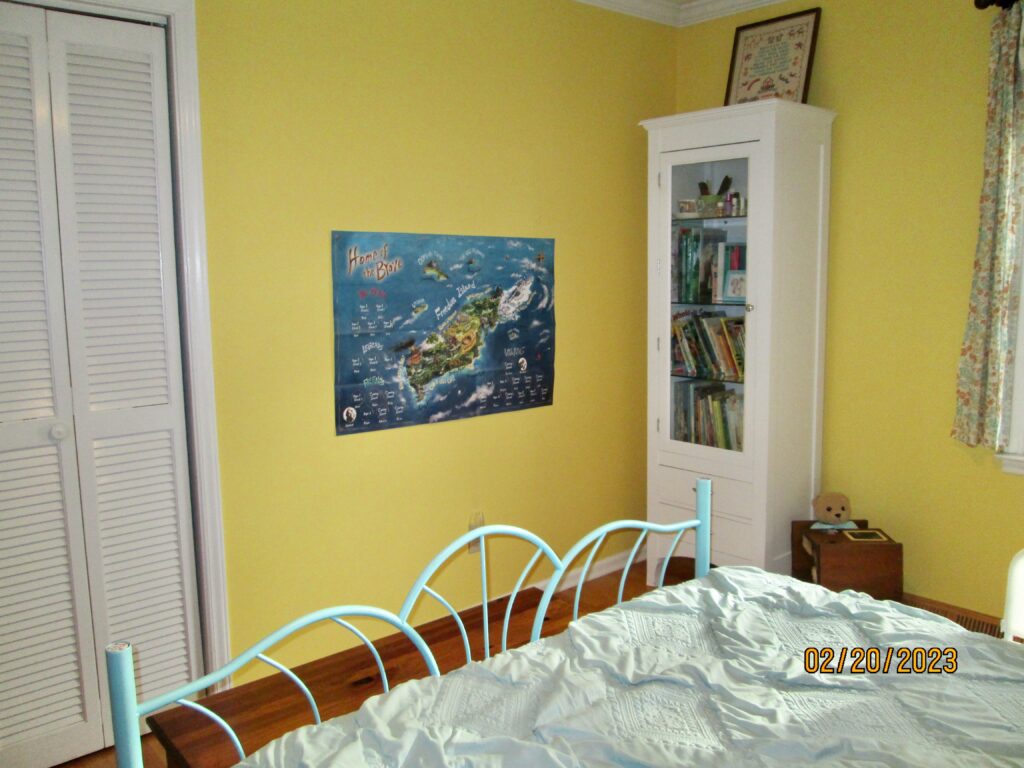 They were so excited to study the map and try to figure out the saga in advance. It kept them busy for a long time.
There is also a QR code to scan that comes with each book. It gives you coloring pages, short videos about the book, and a pdf of the puzzle board where you attach puzzle pieces that are also included inside each book.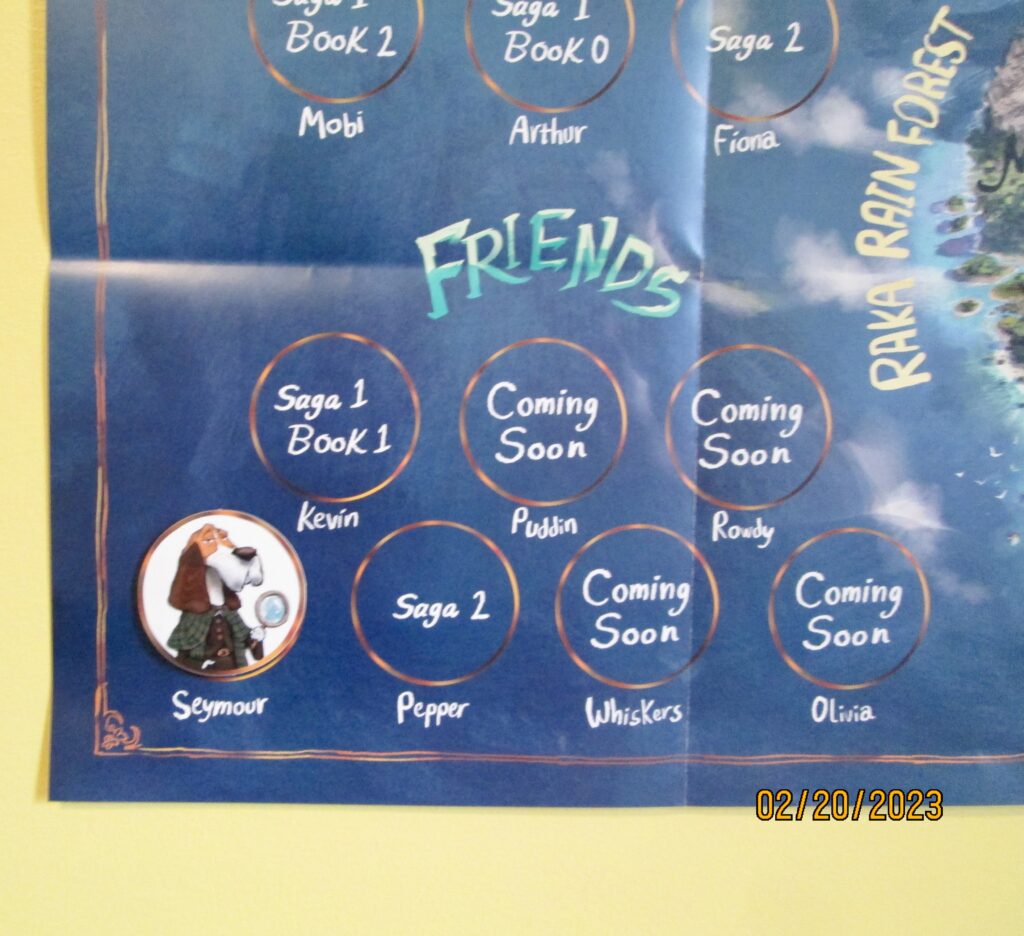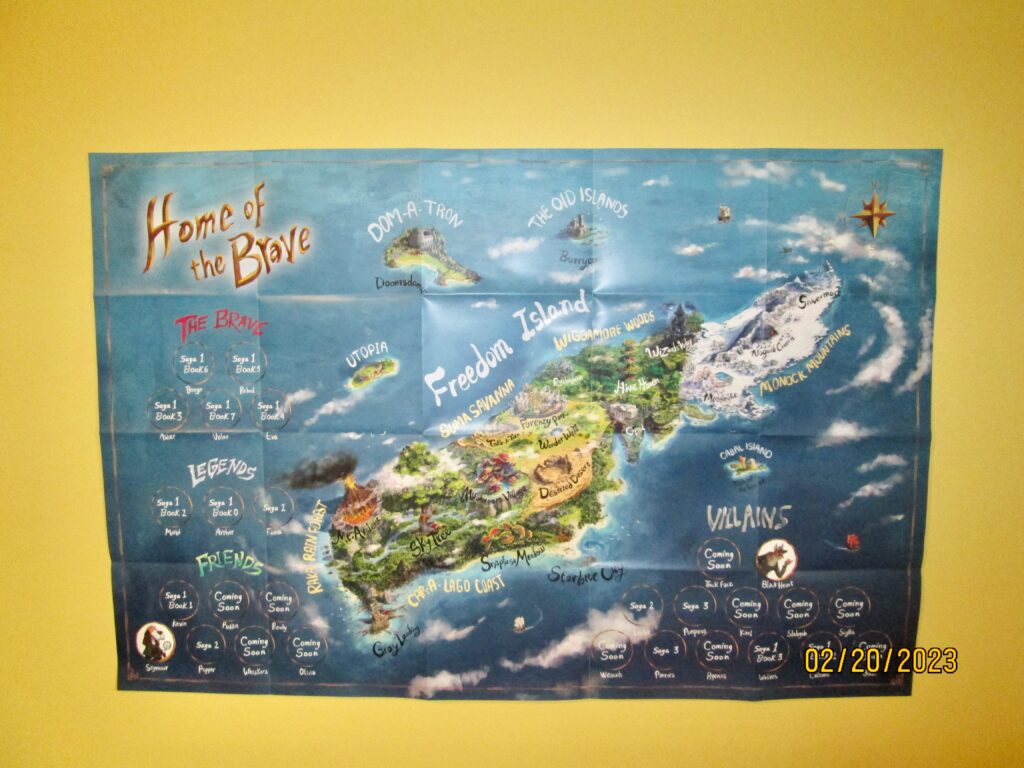 We have just started the Brave Books journey, but both children were so excited they were asking when the next books would come and speculating on when they would get to read them. I can't wait to try them out on my other three grandchildren (all boys ages, almost 2, 6, and 8), but knowing their personalities, I think they will be just as excited over the series.
So far, I highly recommend Brave Books to parents and grandparents to use for instilling Biblical values into your children and grandchildren. Plus, all the tools associated with the books make learning fun. I hope you will check them out from the link above.
Final thought: I would be interested to hear how you manage subscriptions. Do you choose monthly or yearly? Have you been disappointed in past subscriptions and had to endure them until the year came to an end?