Summer is winding down. We had a few days of cooler weather in August—a preview of what's to come. But, now that September has hit, we're back to muggy, sticky days here in the South.
As the summer winds down, we still have many pretty flowers to enjoy before we start watching for the beautiful display of Fall's changing colors.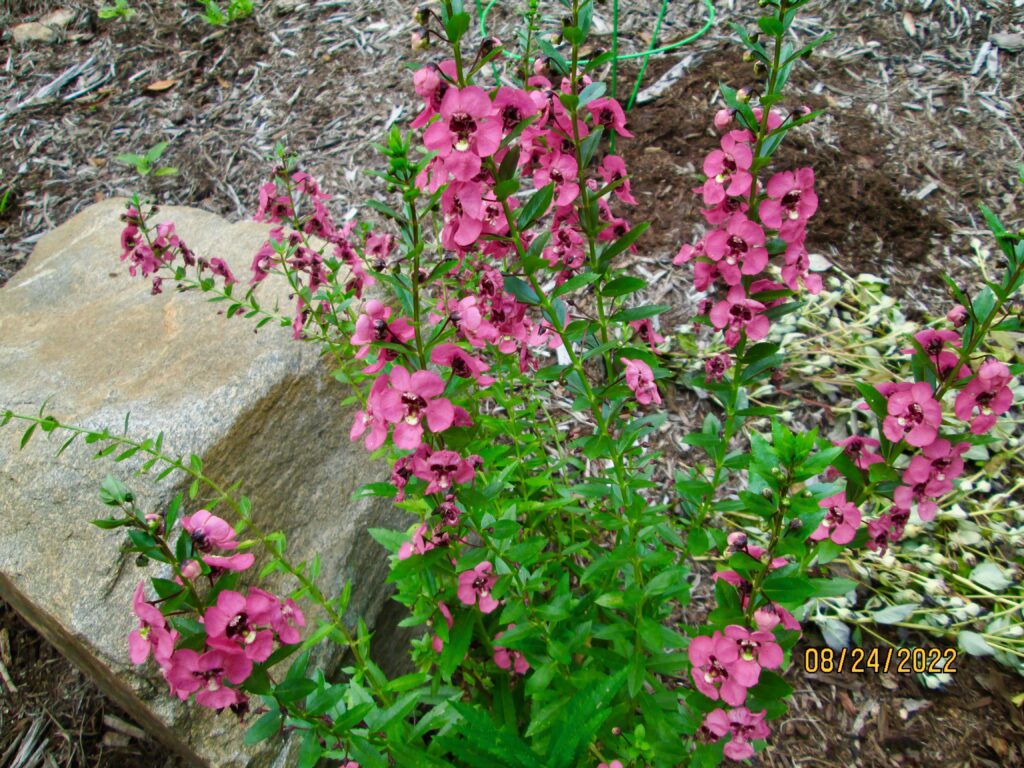 I bought this flower a few months ago at Creekside Nursery in Dallas, NC. If you would like to check them out, you can visit their youtube channel here.
Below is an unusual Coleus that I also purchased from Creekside.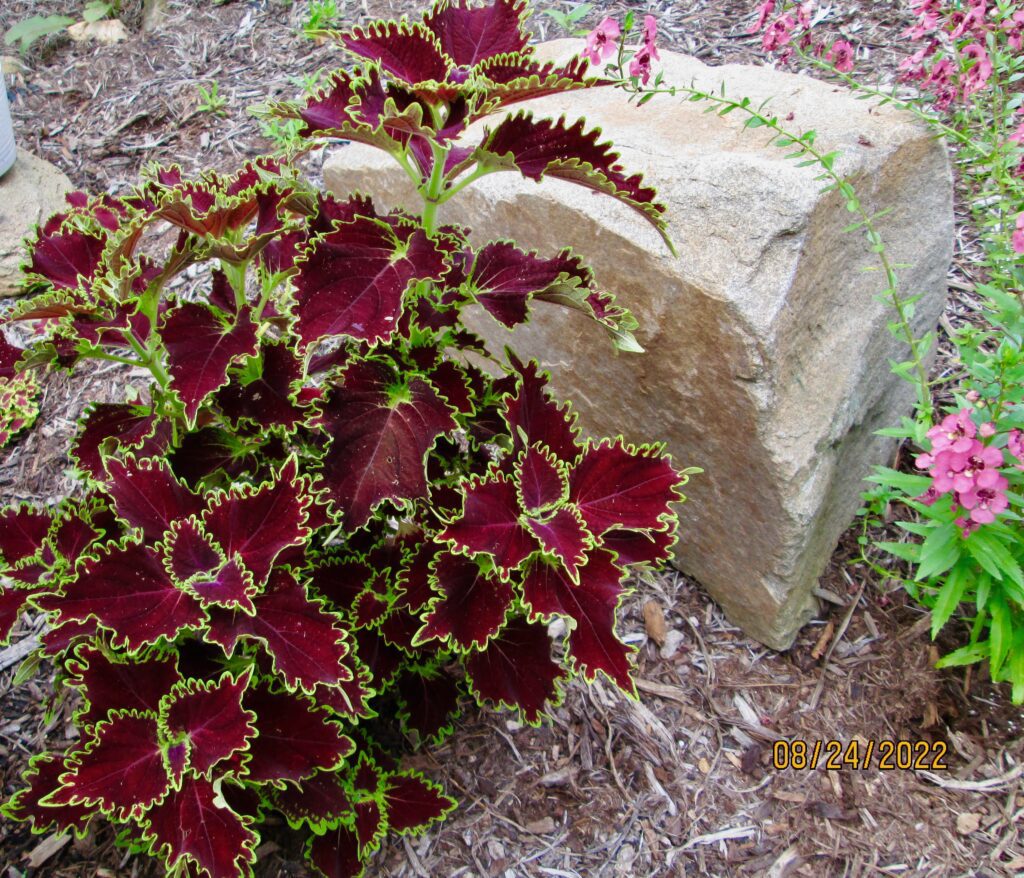 The ground cover that I planted in my flower bed, by the walkway leading to the house, has really taken off. It is so fluffy and full. It keeps the weeds down, keeps me from having to replace the mulch, and is very fun to walk on barefooted.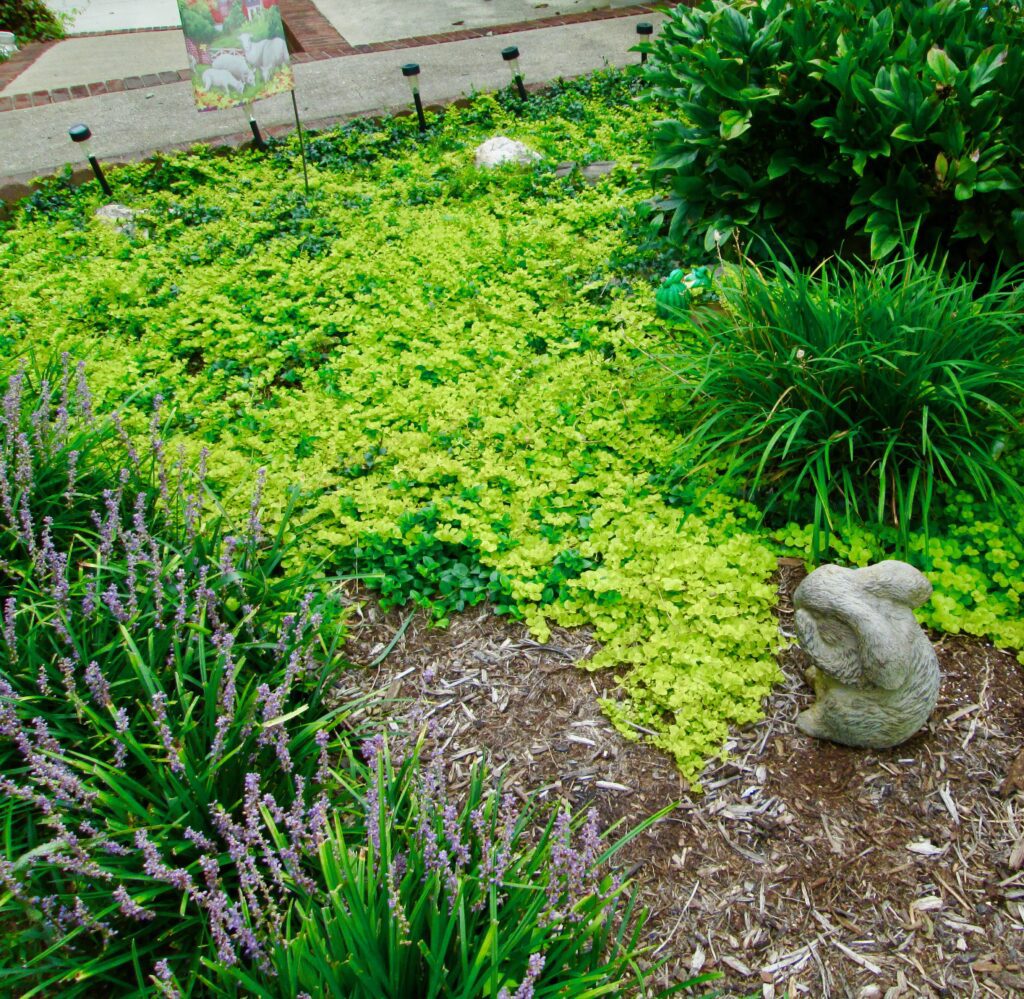 The Monkey Grass (Liriope) is blooming now, in waves of purple.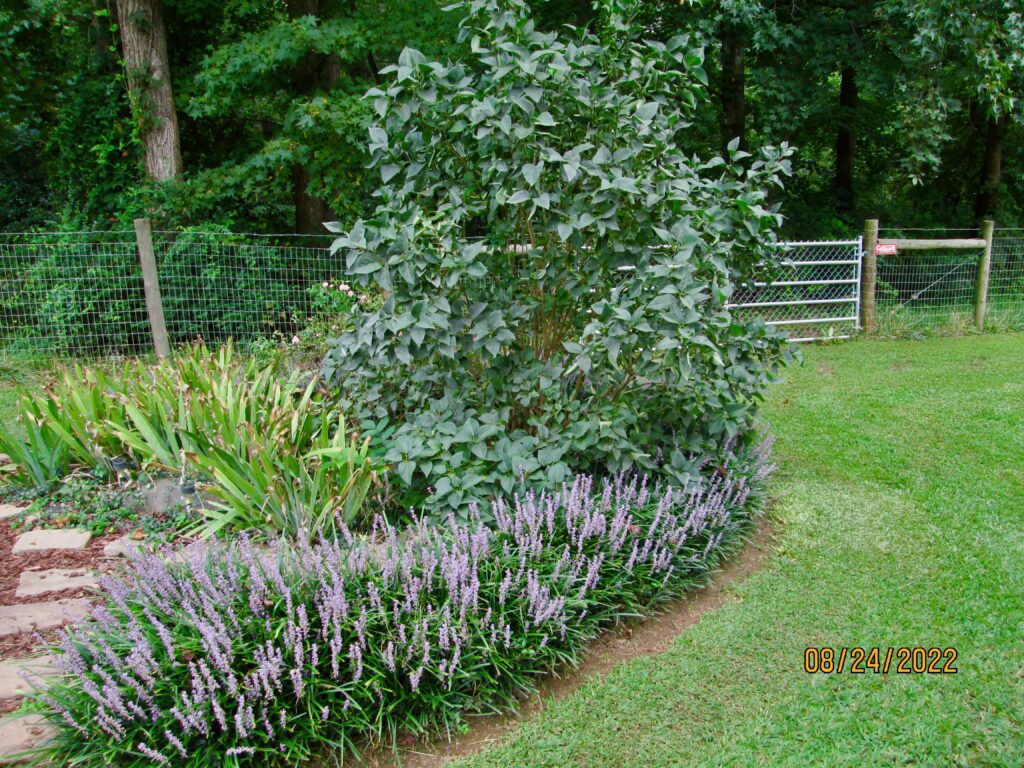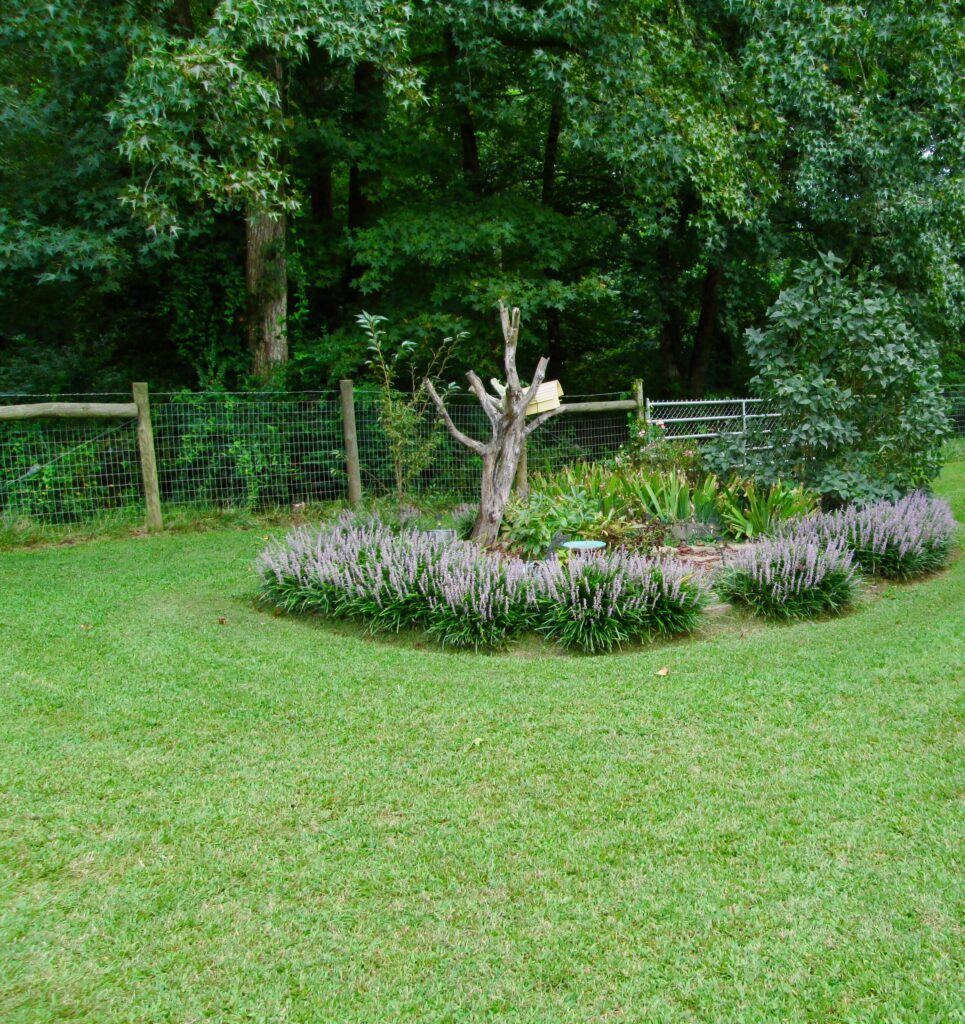 It even matches the blooms on the Crepe Myrtle tree. It's hard to see from the picture, but in person, they match a little more than the picture shows.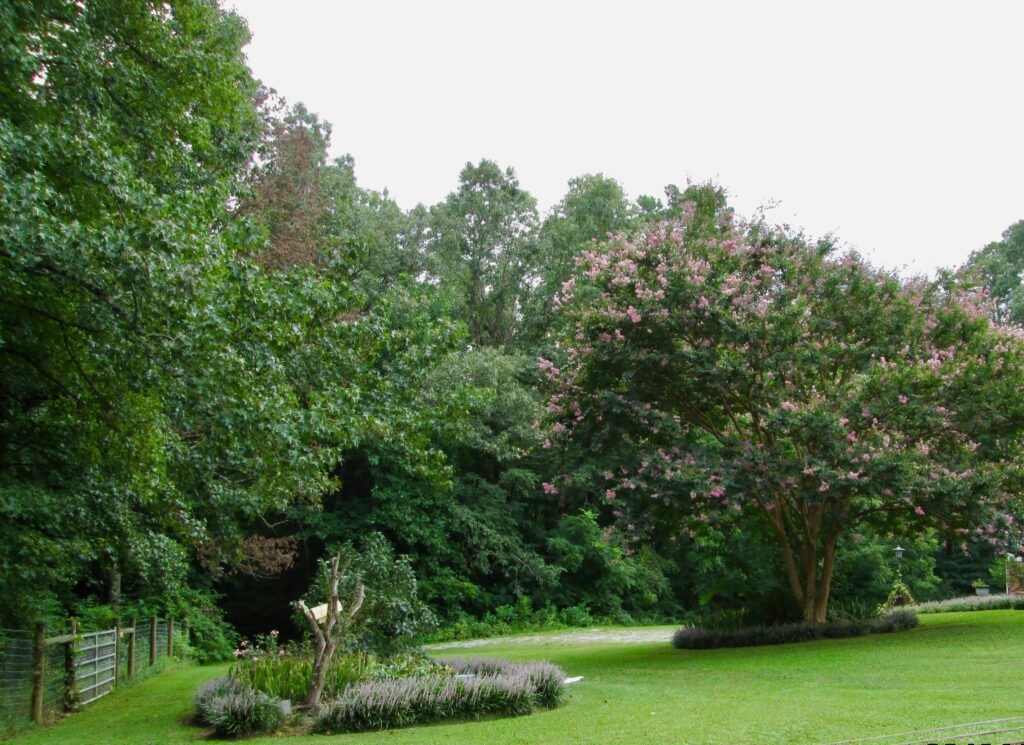 Matching happened by accident since they were both shared from two different gardens. The Crepe Myrtle tree was given to me by my mom when it was very small. They were moving and didn't want to move it with them. The Monkey Grass was given to me by a friend. My husband and I dug it up and brought it home. Since then it has multiplied over and over, and I have placed it around the yard to make borders so it is easy to mow up close on the riding lawn mower and not have to weed eat as much.
I recently added a free birdbath near our front porch by using a half can of leftover spray paint on a deli-tray. I placed it on a big rock that came from our property, used some pretty smaller rocks in the center to hold it down, and added water. It is very easy to clean out when I water the surrounding plants.
The Hydrangea in the pot had almost died from the summer heat. I moved it here for a little more shade and it is putting on new leaves and making a comeback.
"…He did good, and gave us rain from heaven, and fruitful seasons, filling our hearts with food and gladness." Acts 14:17b
What are you enjoying in your end of summer garden?