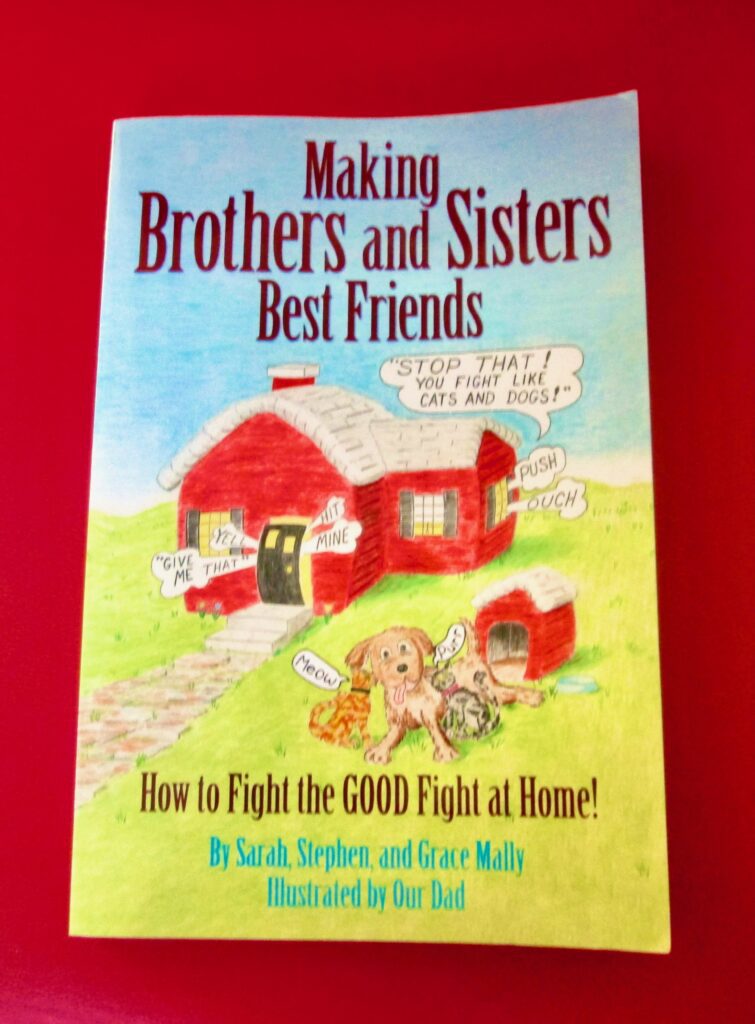 Last week I wrote a post on humility using this book because of the great information it contained on the subject. I highly recommend this book for not just improving brother and sister relationships, but any relationship. The wisdom shared by Sarah, Stephen, and Grace is a great place to start as you work on becoming spiritually mature in Christ.
Before I leave the book, I wanted to take a look at one more subject that I think everyone finds hard to handle in life.
And that is….
How to handle criticism.
I have been on the tail end of some harsh criticism. And we have all had the hard task of trying to correct someone who is prideful and cannot handle a rebuke of any kind. ("Whoever loves discipline loves knowledge, but he who hates reproof is stupid." Proverbs 12:1 ESV)
Sarah addresses these issues on pp. 220 and 221 of Making Brothers And Sisters Best Friends.
Sarah says, "…if you are able to receive rebukes in a godly way, this is a sign of true maturity and wisdom." (p.220) She adds there are two forms of rebuke.
A rebuke that is true.
A rebuke that is false.
And states that, "We need to be able to handle a rebuke under either circumstance."
With a true rebuke, it is hard to admit error. If the rebuke is false then it seems unjust and difficult to take. Usually our first response when criticized is to defend ourselves.
Sarah gives a list for the right way to handle rebukes (criticism). I think the list shows great maturity on her part and it is important for us to learn it and teach it to others.
Listen to the whole rebuke without arguing back.
Thank them.
If it's clear that they are right, acknowledge this on the spot. If you think they are wrong, tell them that you will think about it, and that it is important to you to be like Christ, and do the right thing.
Carefully think it through, pray about it, and determine what God wants you to learn through the situation.
If possible, go back to them and explain how their rebuke helped you. (p.221)
In another recent blog, I spoke of how important it is to have a clear conscience. (Another lesson I learned from Sarah.) On page 111 there is a section titled:
Why does the Bible Emphasize a Clear Conscience?
And Sarah answers:
Because we have to stand before God one day (Acts 24:14-16)
To avoid failure (1 Timothy 1:19)
To maintain a good testimony (1 Peter 3:16)
But—sometimes we offend and sometimes we are offended. It is so important for us to not let either of these happen—but to handle offense within ourselves so we don't become bitter, or make others bitter. Bitterness can become a huge stumbling block for a Christian. Hebrews 12:15 says, "Looking diligently lest any man fail of the grace of God; lest any root of bitterness springing up trouble you and thereby many be defiled;"
So we are not to let a "root" of bitterness start to grow in us.
Which requires the dreaded word—
EXERCISE
"And herein do I exercise myself, to have always a conscience void of offence toward God, and toward men." Acts 24:16
We are to clear up offenses when possible. We are to work on ourselves to hold offenses toward us lightly. Pride is usually the root problem for me when I am offended. It's easy to have a "how dare they treat me this way" attitude. Lately, I think of Jesus on the cross—beaten, spit on, clothes taken, nails in wrists and feet, thorns smashed in His head, and realize— there is nothing I've experienced in this life as hard as that — and He asked for the people that had done those things to be forgiven.
If we let it, criticism leads to offense. Offense leads to bitterness. It doesn't matter which side of the criticism we are on, we have to be careful to keep a clear conscience, and not let a root of bitterness spring up because bitterness messes up our relationship with God. And that is the most important relationship we have.
So— How do you handle criticism? Do you have a tried and true response that you could share to help others?