I used to think Fall was my favorite time of year.
I've changed my mind.
This is my favorite time of year.
Because…
IT'S GARDENING TIME!
During the winter, I watched amazing gardening YouTube videos and have been dreaming of getting outside and working. And now the time is here. I am in the process of working on a "cottage garden" around my small greenhouse area.
I've cleaned out plants I over-wintered in the greenhouse and have planted vegetable and flower seeds. More to come on that.
Today I began work on a corn patch full of weeds.
I weed-eated the area first.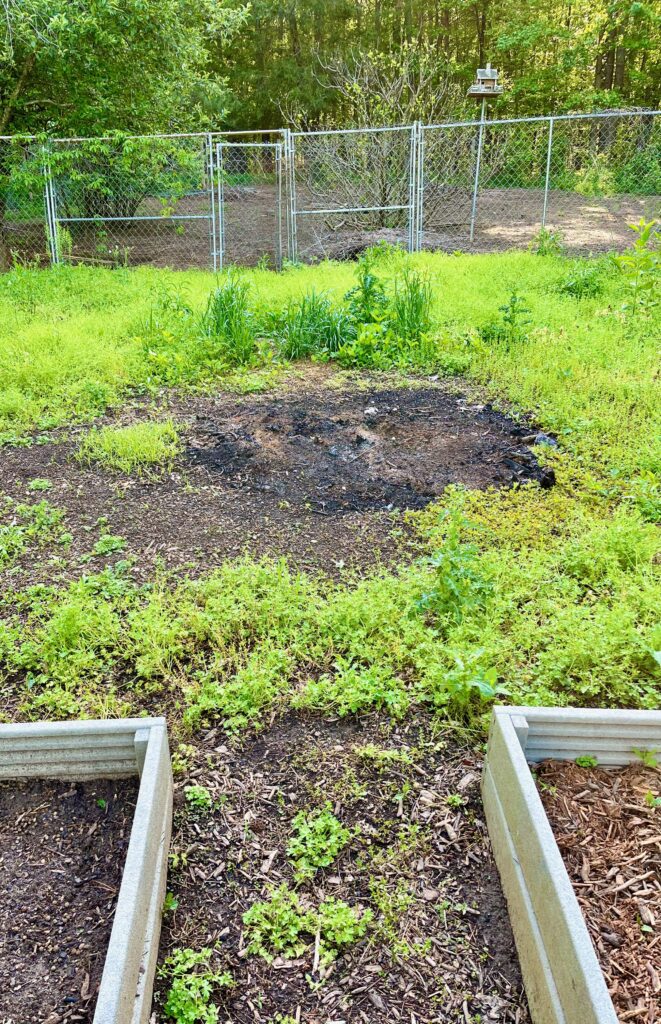 Before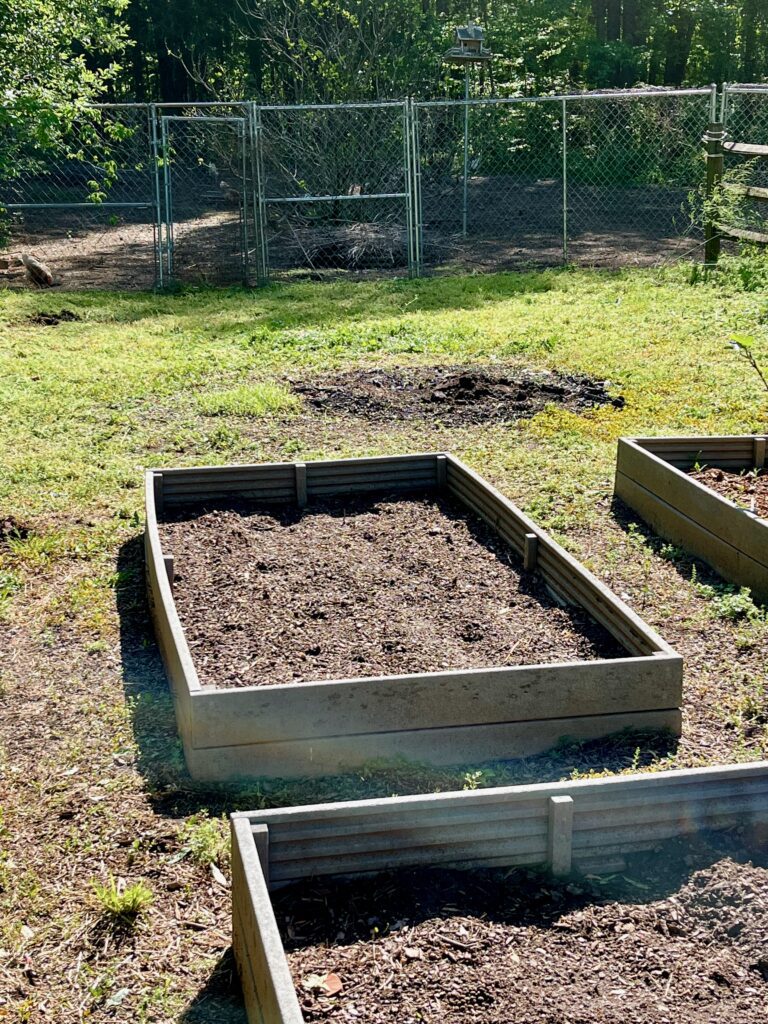 After
Then I tilled it with my small Troy-bilt tiller over and over to grind down the weeds.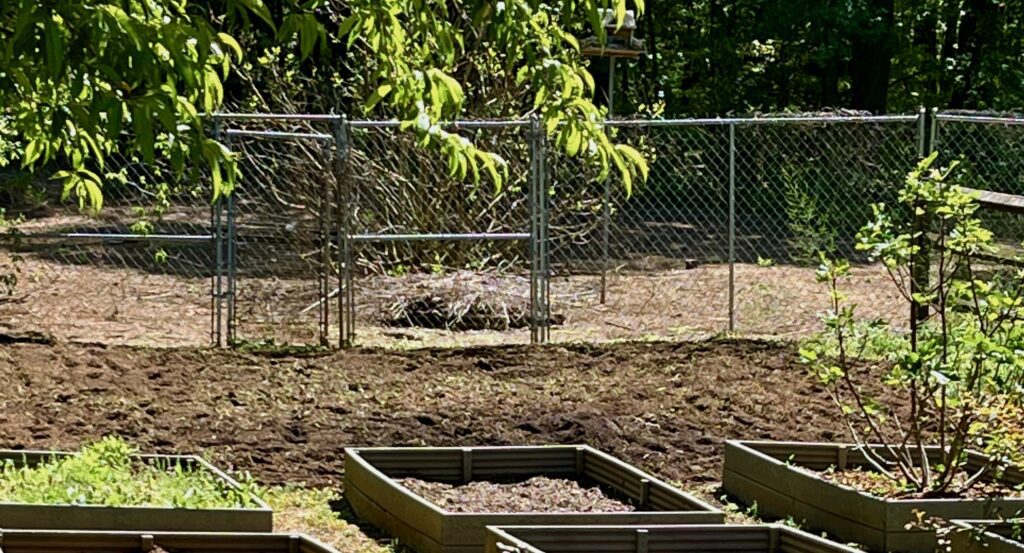 I'm letting the area dry in the sun and will check to see if it needs more work before planting my corn.
In cleaning out my greenhouse, I had overwintered an avocado plant that I'm growing for one of my grandsons. I've tried starting them for other grandchildren with no luck, but I haven't given up. What I do for one grandchild, I try to do for all others.
This one had become root bound in the pot and too big to keep in the greenhouse.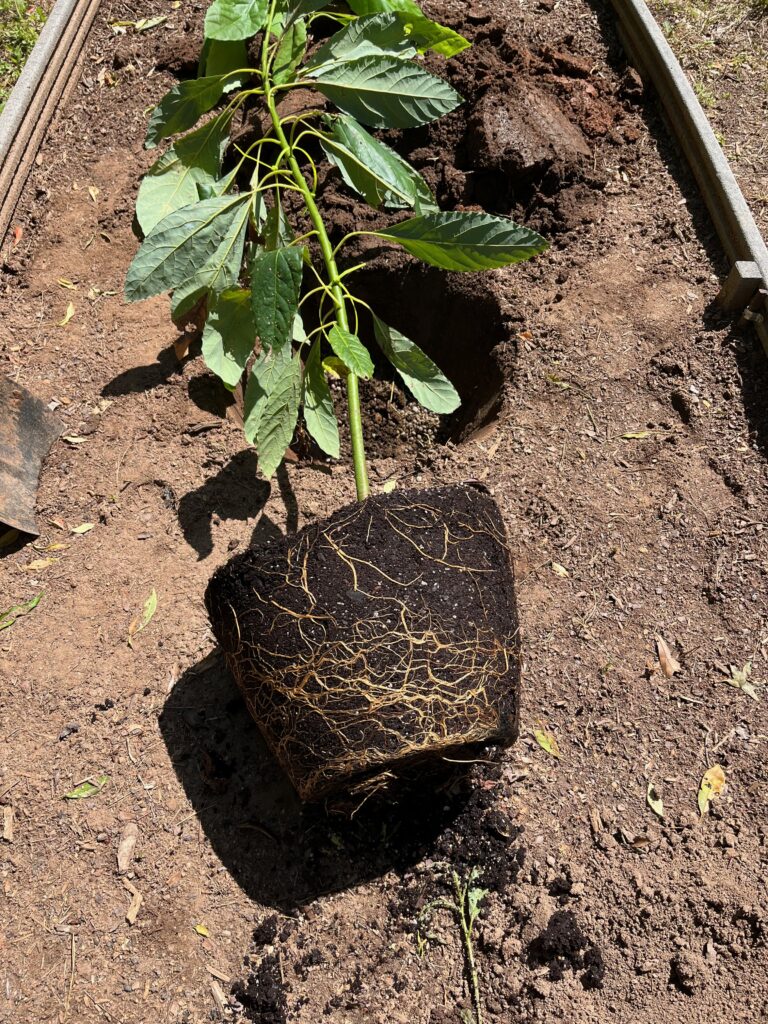 Great root system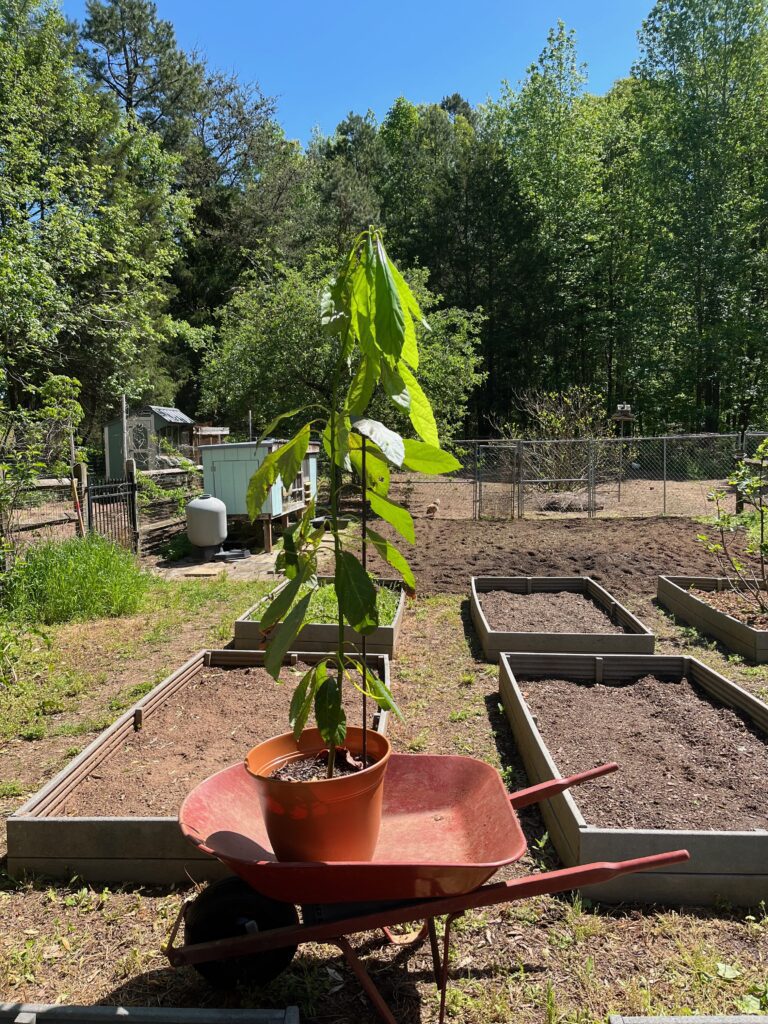 So I planted it in the garden.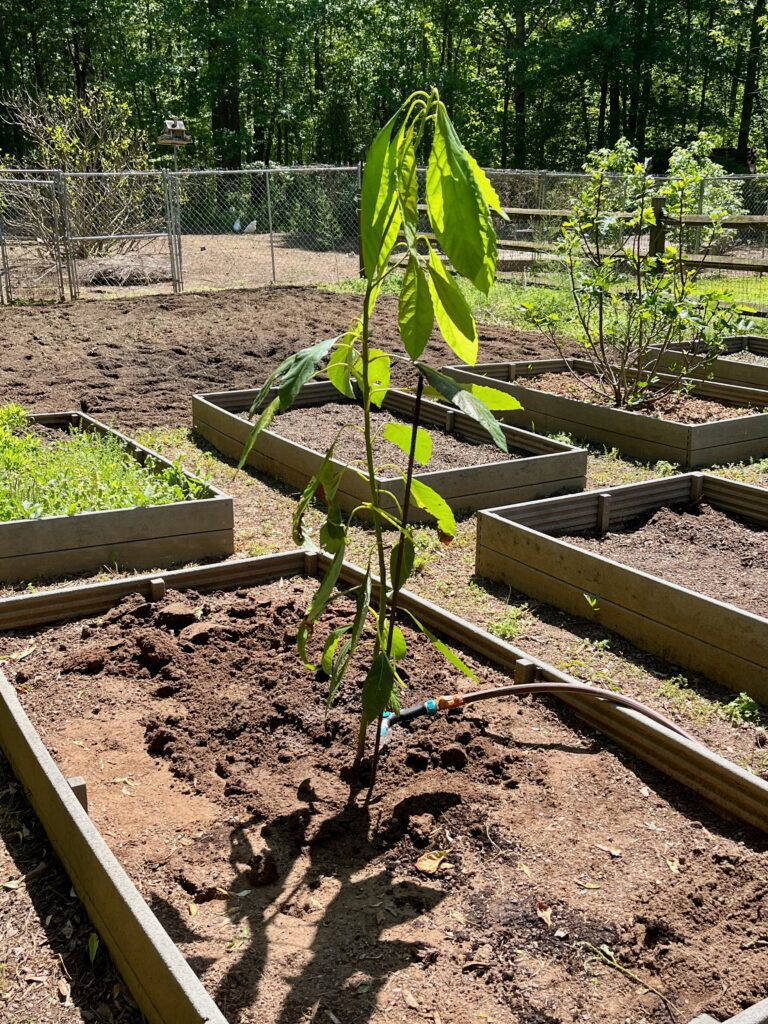 I hope to buy a small portable greenhouse to cover it during the winter and we will see if it can make it. Our zone is not where Avocados normally grow.
I've also been on a mission today to kill fireants in the garden. These creatures have appeared over the last few years and their stings are terrible. Before our grandchildren came for Easter to hide eggs, I went around the yard pouring white distilled vinegar on their hills. It does kill them, but it takes a gallon to get some of the bigger hills and doesn't go very far. Luckily, my husband bought a propane tank with a nozzle for killing weeds, and grass, that grows in the gravel part of our driveway. Now, I derive no better satisfaction than to set fireants on fire.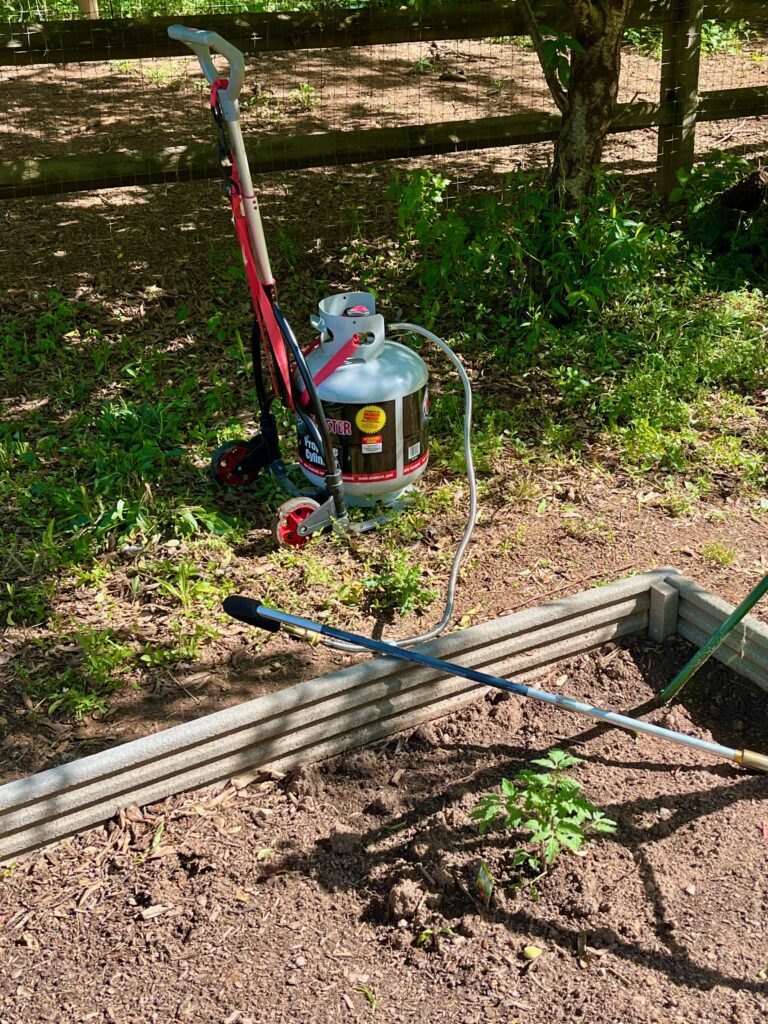 Once they are annihilated I can return to the peace of the garden.
I cleaned our frog pond out with the help of our granddaughter early March. It sure greened back up fast.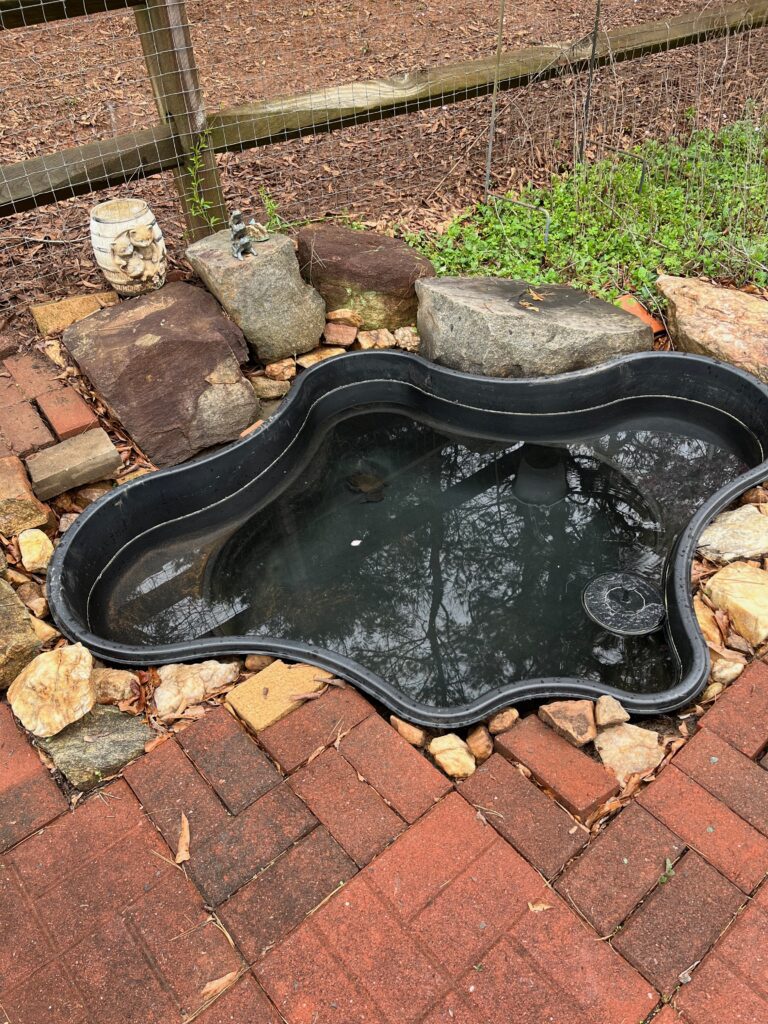 Here it was in early March. If you look closely, you can see a big frog lying on the bottom at the back of the pond.
As you can see from the pictures and video, I still have a lot of work to do. But I don't mind at all. The garden is my happy spot. I also want to share it with family and friends and teach them how fun gardening can be.
Are you doing any gardening this year? What is your favorite thing to grow? Please comment below.