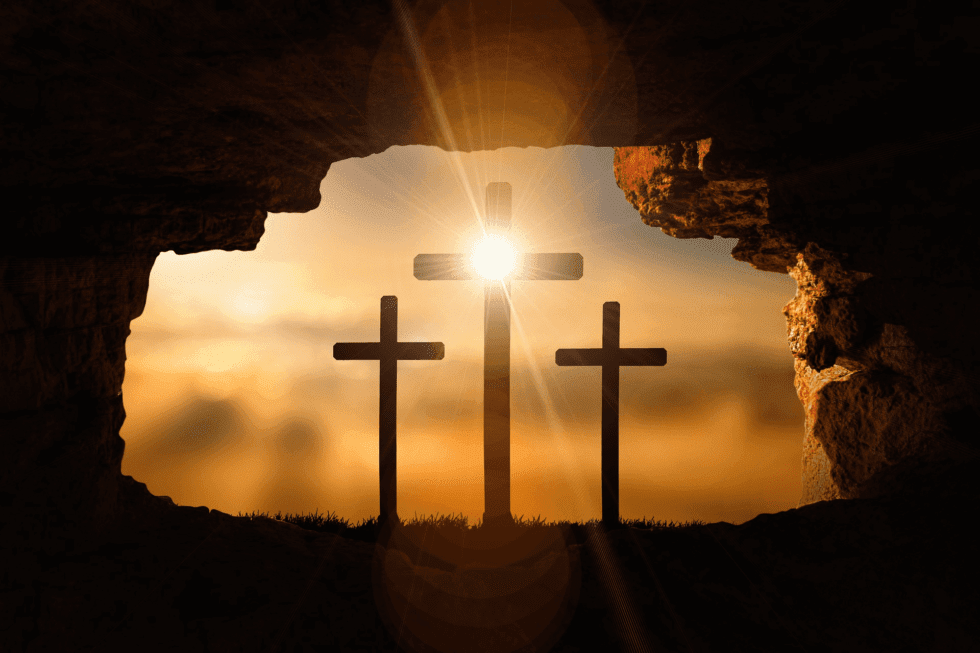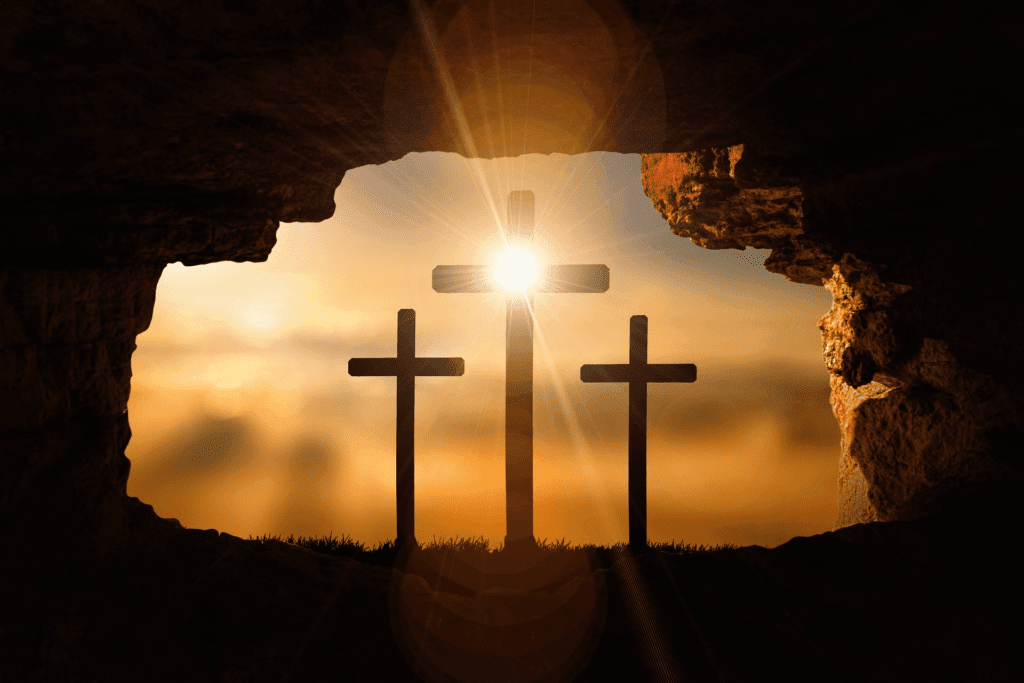 As we approach the Easter weekend and remember what Christ has done for us, it is important that we go to the hard scriptures—the sad ones.
That is the only way we can be reminded of the true cost for Jesus, as He died for us.
"Then cometh Jesus with them unto a place called Gethsemane, and saith unto the disciples, Sit ye here, while I go and pray yonder (over there). And He took with Him Peter and the two sons of Zebedee, and began to be sorrowful (grieved) and very heavy (deeply distressed). Then saith He unto them, My soul is exceeding sorrowful, even unto death: tarry ye here, and watch with me. And He went a little farther, and fell on His face, and prayed, saying, 'O My Father, if it be possible, let this cup pass from me: nevertheless not as I will, but as thou wilt.' And He cometh unto the disciples, and findeth them asleep, and saith unto Peter, 'What, could ye not watch with me one hour? Watch and pray, that ye enter not into temptation: the spirit indeed is willing but the flesh is weak.' He went away again the second time, and prayed, saying, 'O My Father, if this cup may not pass away from me, except I drink it, thy will be done.' And He came and found them asleep again: …. He left them, and went away again, and prayed the third time….Then cometh He to His disciples, and saith unto them, 'Sleep on now, and take your rest: behold, the hour is at hand, and the Son of man is betrayed int the hands of sinners.'" Matthew 26:36-45
"And when he had scourged Jesus, he delivered Him to be crucified." Matthew 27:26
"And they stripped Him, and put on Him a scarlet robe." Matthew 27:28
"…when they had platted a crown of thorns, they put it upon His head…" Matthew 27:29
"…they spit upon Him…" Matthew 27:30a
"…and smote Him on the head. Matthew 27:30b
"…they … mocked Him…" Matthew 27:31a
"And they crucified Him…" Matthew 35a
"And sitting down they watched Him there;" Matthew 27:36
"And about the ninth hour Jesus cried with a loud voice… My God, My God, why hast thou forsaken me?" Matthew 27:46
"Jesus, when He had cried again with a loud voice, yielded up the ghost." Matthew 27:50
There has been no other suffering and death such as this throughout history. Unsupported by His friends in His time of need. Beaten with His skin torn to shreds. Thorns pressed in His head. Spit on. Hit on the head with a crown of thorns pressing in. Mocked. (Made to carry His own cross until He couldn't.) Watched with no compassion for Him. But worse of all— all our evil, dark, sins put on Him to bear. That load was so heavy and heinous, even God had to forsake Him. The commentary in my Bible says: He "suffered the agony of spiritual death for us." He bore the wrath of God's judgment against sin and triumphed over Satan and the curse of sin. (The Thomas Nelson King James Study Bible p. 1535)
And… where our true salvation comes from—
"He is not here: for He is risen, as He said. Come, see the place where the Lord lay." Matthew 28:6
He is now seated at the right hand of God in heaven making intercession for us. (See Romans 8:34)
OH HOW MUCH WE HAVE TO BE GRATEFUL FOR!
HAPPY EASTER!