Instead of a book review today, I wanted to share a trash to treasure that I recently completed.
I love watching trash to treasure videos on YouTube. It's so much fun to see someone take something that has been rejected by everyone else and turn it into something beautiful and useful.
So when my husband came in one day and said there was a chair that looked like it had fallen off a truck, sitting at the edge of the road near our driveway, my interest was sparked.
He moved it away from the edge of the road and we left it there for two days to see if anyone would come back to claim it. After the two days, I claimed it.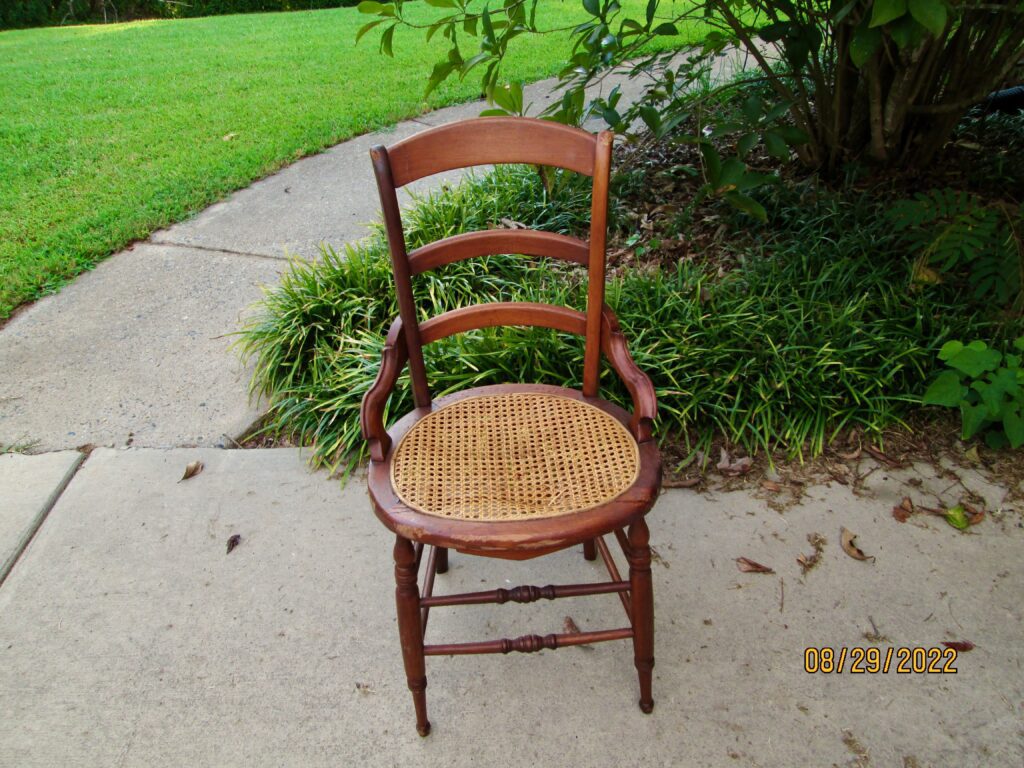 It was scraped up, broken in a few places, and it looked like someone's foot had gone trough the cane seat. But, it had character.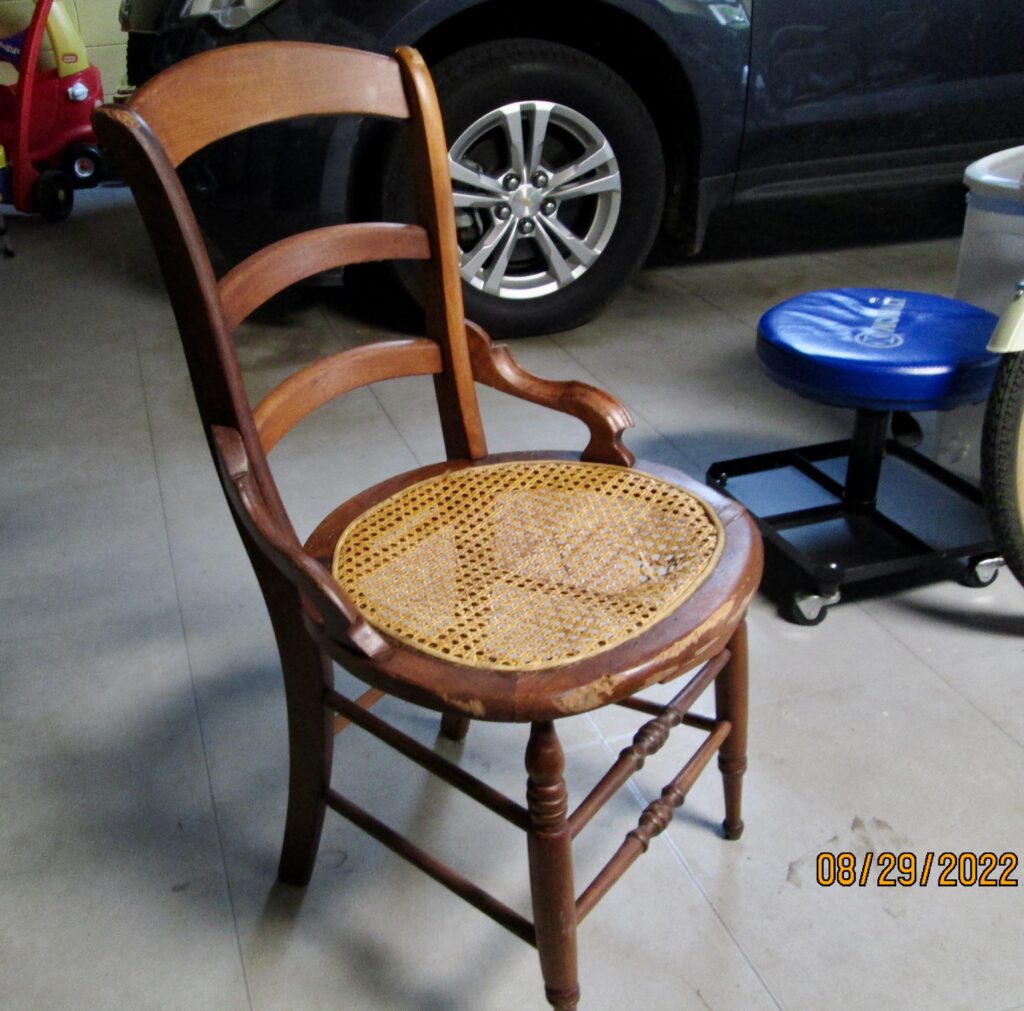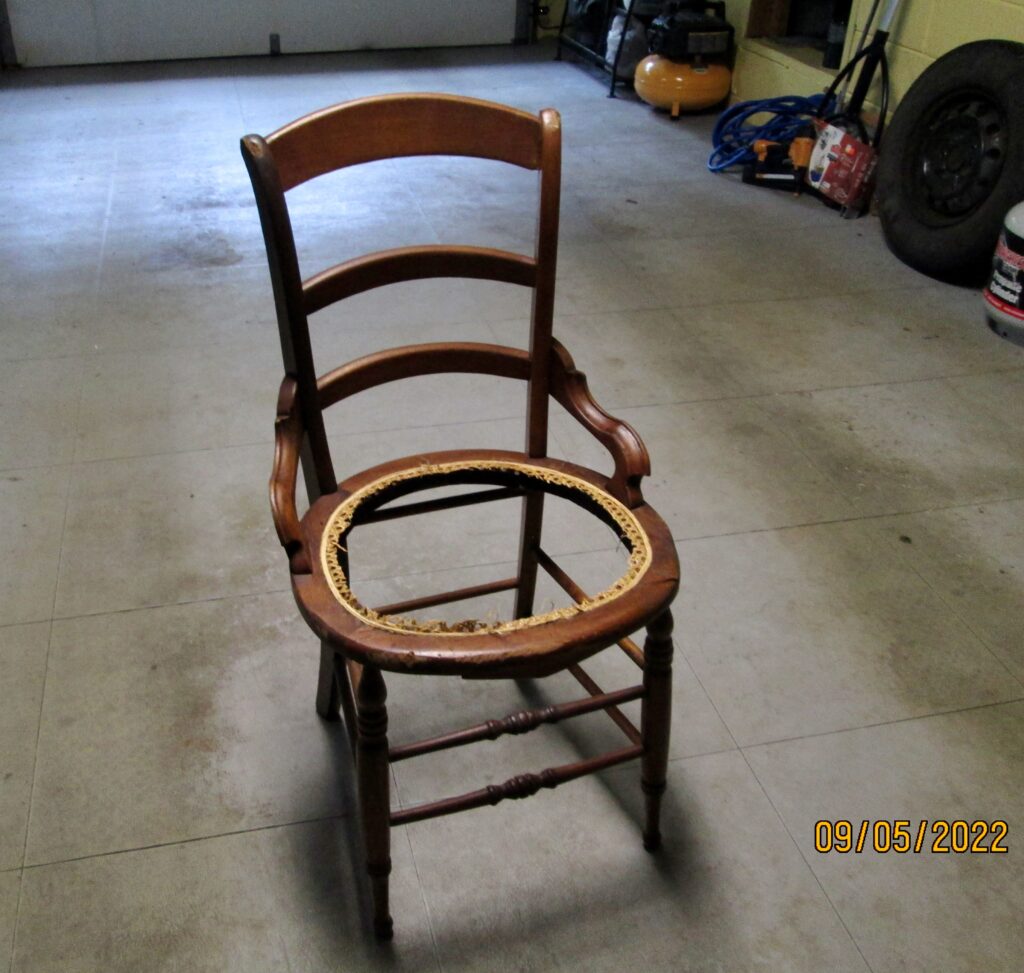 Although the chair had holes under the seat for attaching the cane, someone had glued a piece of cane in place. I cut the cane out. It took a lot of scraping and sanding to get the remaining cane off.
Then I purchased some chalk paint from a local store.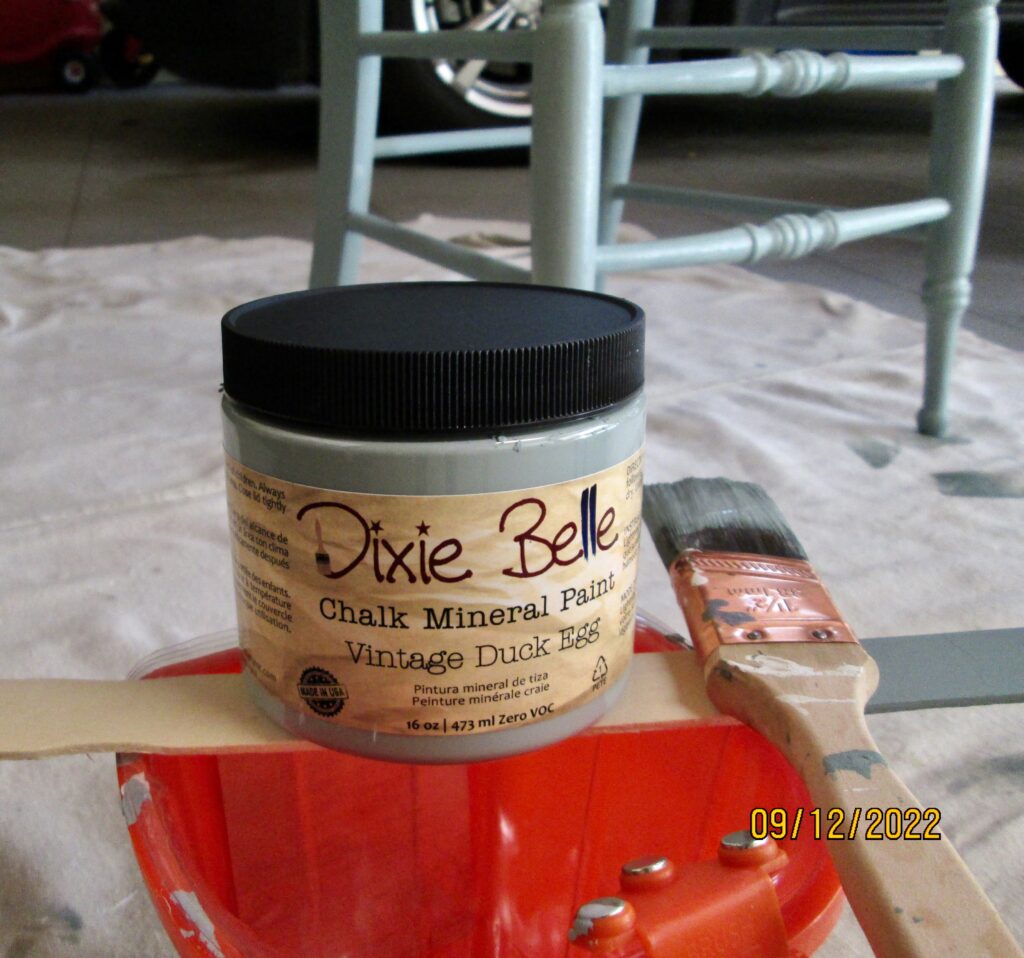 I have come to love chalk paint. It covers all the little imperfections so well. It is kind of pricey (this 16 oz jar was $22.00), but after placing two coats of paint on the chair, I still have over half of the container left to use on other projects.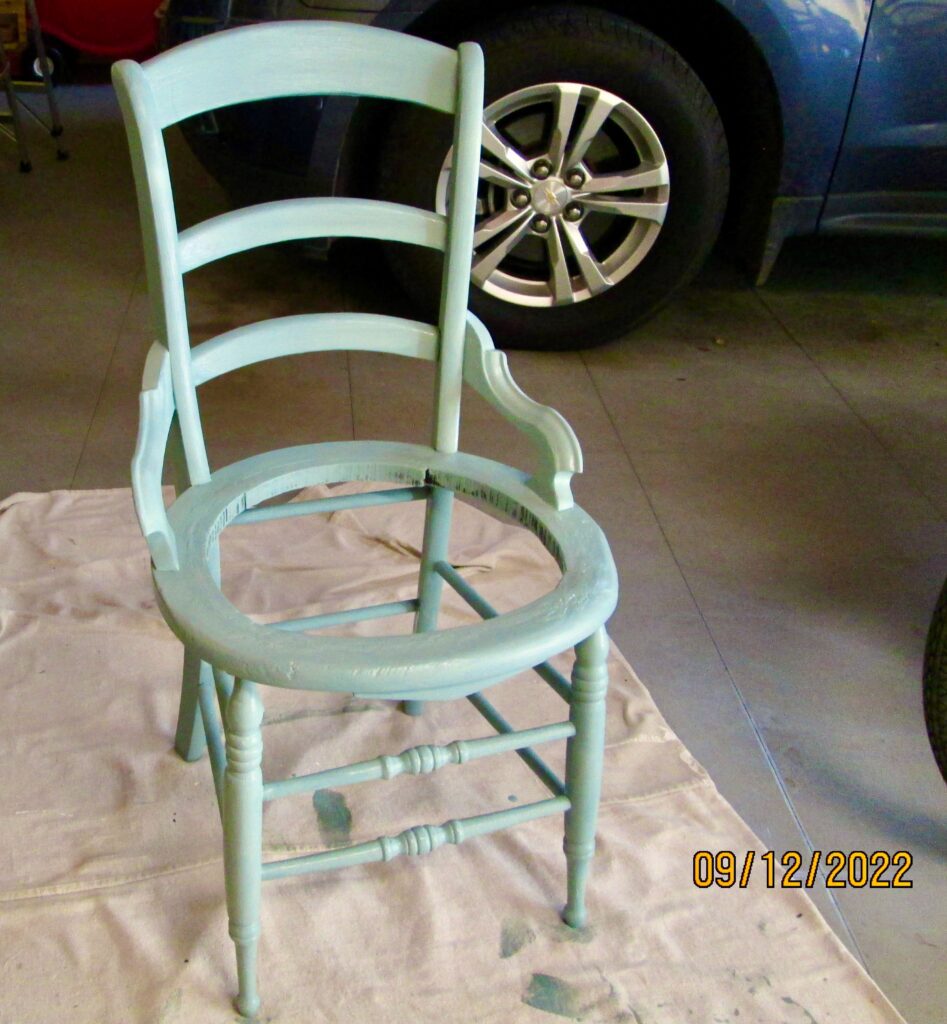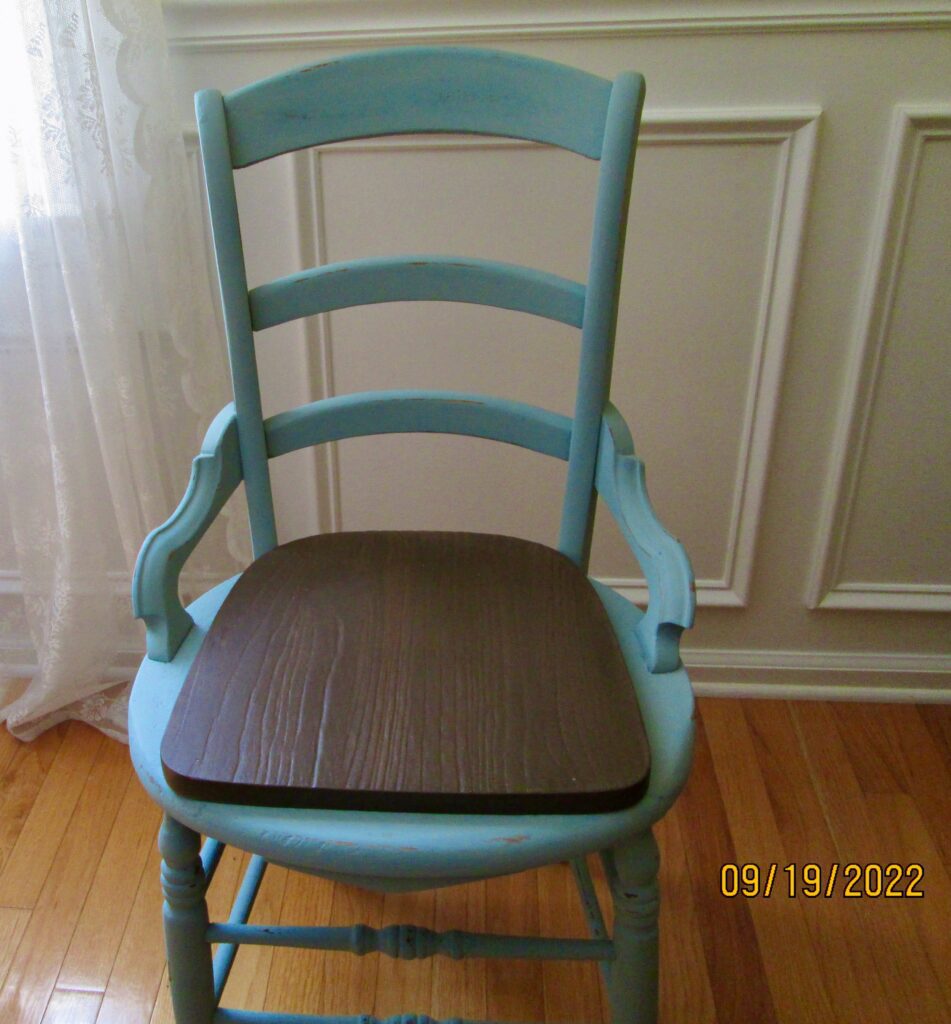 I distressed the chair after I finished painting it. That is really hard for me to do after I have labored to get it all covered with paint, but I always think distressing makes it look so much better, more like an antique. Also, I left some of the scrapes and bruises that the chair had on it to retain its character. I think this poor chair has been through a lot in its life time:)
I ordered a walnut seat from Amazon to replace the cane bottom and my husband used his nail gun to shoot a few nails to hold it in place. The chair was broken and pretty wobbly in places at the beginning, but my husband also shot some nails in to strengthen these wobbly areas before I began painting. The chair is very sturdy now.
And below shows where it has found its new home.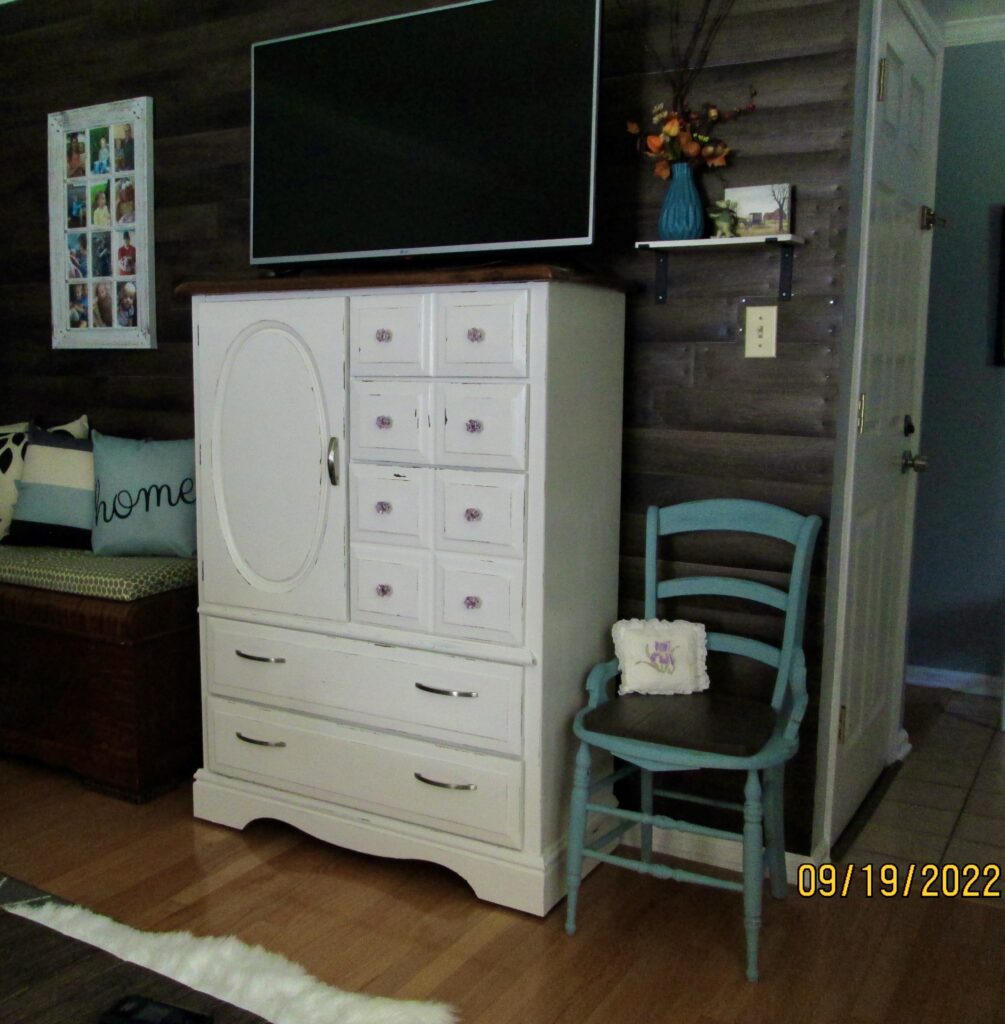 It will be extra seating for holidays.
Do you love working on trash to treasure projects, thrifting, and going to yard sales? As prices go up, these are all fun alternatives to still be able to enjoy finding treasures, while saving money.
The high prices of everything does cause concern, but as I think about 1 Timothy 6:7-8, I feel very excited to think that although God does want us to be content with just food and clothes, He still provides the extras for our enjoyment.
"For we brought nothing into this world, and it is certain we can carry nothing out. And having food and raiment let us be therewith content." 1 Timothy 6:7-8 (KJV)
Kristen Hoffman has a YouTube thrifting channel where she is frequently giving God glory for His provision. Her husband works for a church and provides for their family on an income below the poverty level. Kristen makes up the difference by thrifting home decor and clothes for herself and their three girls from the Goodwill Bins and other thrift shops. You can find her YouTube channel here. She is a good example for showing how to be content with what God provides, but enjoying the loving care of God when she prays for a certain need and finds the exact thing she prayed for in the Goodwill bins or left out on someone's curb. (You can find these stories on her channel.)
If you have found a treasure recently, please comment below:)