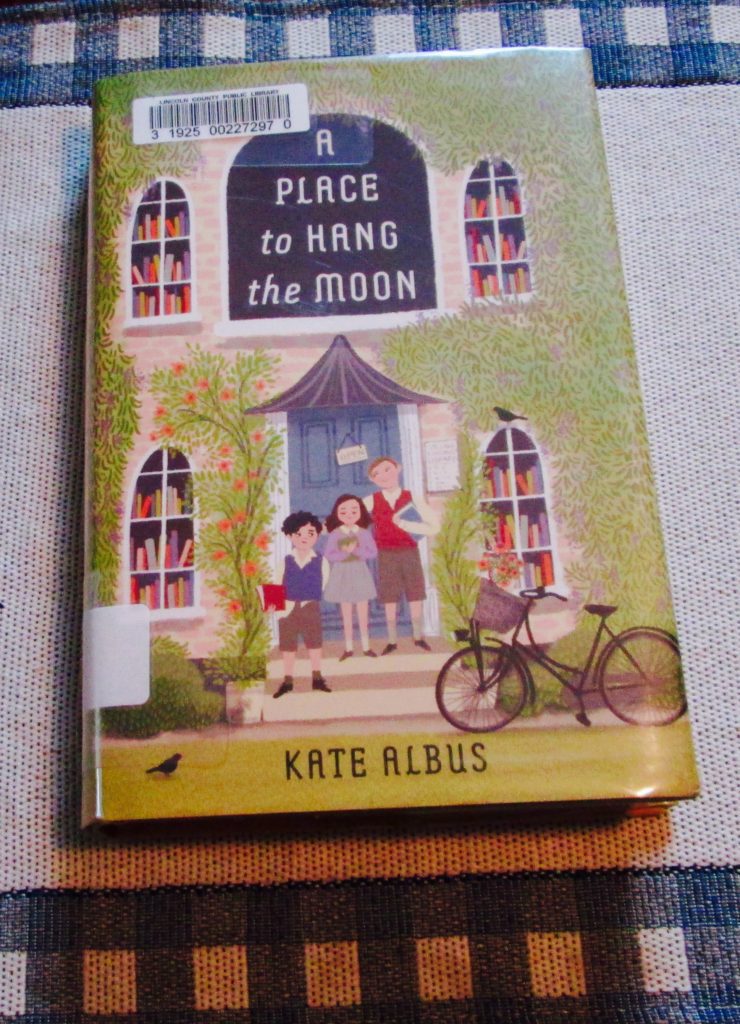 My daughter introduced me to this book with a, "You've got to read this!" Every time she says that, I start reading and can't put the book down.
This is a relatively new book, published February 2, 2021. It is written for ages 9-12 and grades 4-6. The book begins with three orphaned children living in London during World War II, who are left with substantial monetary means, but have no one to care for them.
Dangerous bombings are occurring where they live and the executor of their estate, Mr. Engersoll, devises a plan to move the children, along with a train full of school children, to the country where they can be taken into homes. He admonishes them to keep it secret that they are orphans, but instructs them to find someone suitable to take them in permanently.
William is twelve, his brother Edmund is eleven, and sister, Anna, is nine-years-old. William bears the heavy load of being their substitute parent, keeping them together as a family, and finding them a home.
The first home they live in serves up great meals and luxuries, but with sneaky, mean, spoiled, twin boys and parents who feel they can do no wrong, things go south very fast. Soon they are living in squalor and trying valiantly to endure, while going to school each day tired, cold, and hungry.
The only place they find comfort is at the local library under the watch care of the kind librarian, who has a secret of her own. She seems to be able to read their minds as she supplies reading material to fit each child. All are avid readers and Kate Albus shares, through the pages of fiction, the stories that can take you to other worlds when your world is falling apart. She also gives William, Edmund, and Anna's recommended reading list on pages 305-306. It includes books like, The Little Princess, Murder on the Orient Express, and The Count of Monte Cristo, which are classics and current to those times.
The end of the front inside cover sums up the sweet theme of the book, "A Place to Hang the Moon is a story about the dire importance of family: the one you're given and the one you choose."
I recommend this book for the normal reading age of 9-12, but it is so well written, I believe it would be enjoyed by older teens and adults as well. It takes you deep into the hearts of siblings as they look out for each other and search for a forever home.