Last week my husband and I went back to church for the first time since the beginning of the Coronavirus. Yesterday, I attended the morning service and went back for a membership meeting in the evening. I discovered that life kept moving while we waited at home.
Some people have not been afraid to keep going out. Some believe in masks and social distancing, some don't. Do any of us know what is the right thing to do during this time? Do the "experts"? I think not.
All I know to do is to move out beyond my fear and try. It is way to lonely to not have social interactions in person. And yet, we had very little social interaction yesterday. Because there are still…. THE RULES… that keep us at a distance.
Scripture says: "And let us consider one another in order to stir up love and good works, not forsaking the assembling of ourselves together, as is the manner of some, but exhorting one another, and so much the more as you see the Day approaching." Hebrews 10:24-25 NKJV
Does this apply even during a pandemic? Does God's Word change with circumstances or do other verses override certain commands during a pandemic? Like, "You shall love your neighbor as yourself?" (Matthew 22:39 NKJV) So, protect yourself and others around you by staying home? I have no answer. If anyone does, I would love to hear your thoughts. The only thing I do feel sure of about the verses above is that the last few words ring the warning bell of truth… the "Day" is fast approaching.
So… we are back.
On Wednesday of last week, I received a Bible I had ordered in the mail. I wanted to start back to services with a new Bible to keep my attention as I struggle with brain fog and to celebrate my word for the year…NEW. The verses that go with my word are: "Do not remember the former things, Nor consider the things of old. Behold, I will do a new thing, Now it shall spring forth; Shall you not know it? I will even make a road in the wilderness And rivers in the desert." Isaiah 43:18-19 NKJV
The Bible I bought is one of the Beautiful Word editions that have verses illustrated throughout. I have found that having the verses illustrated, make them jump off the pages and help imprint them in your brain. For someone that has brain fog, as many of us do nowadays, this is a tremendous help. I will share examples below.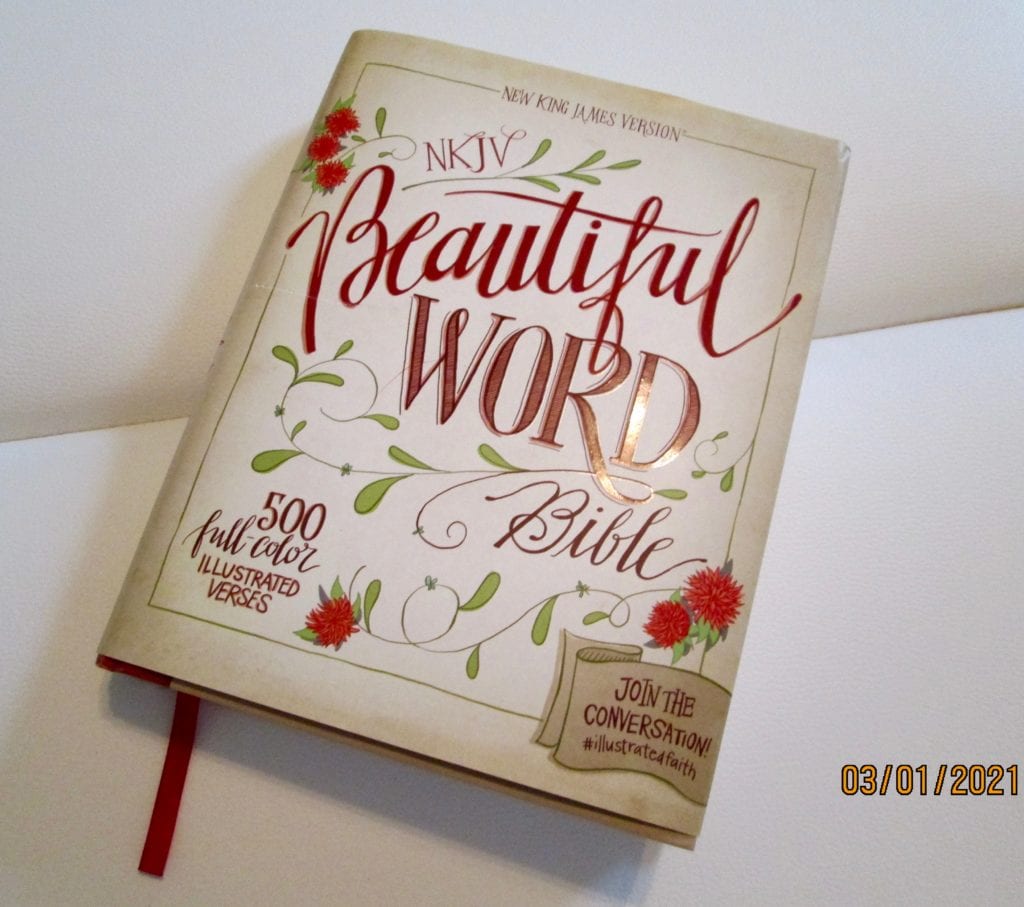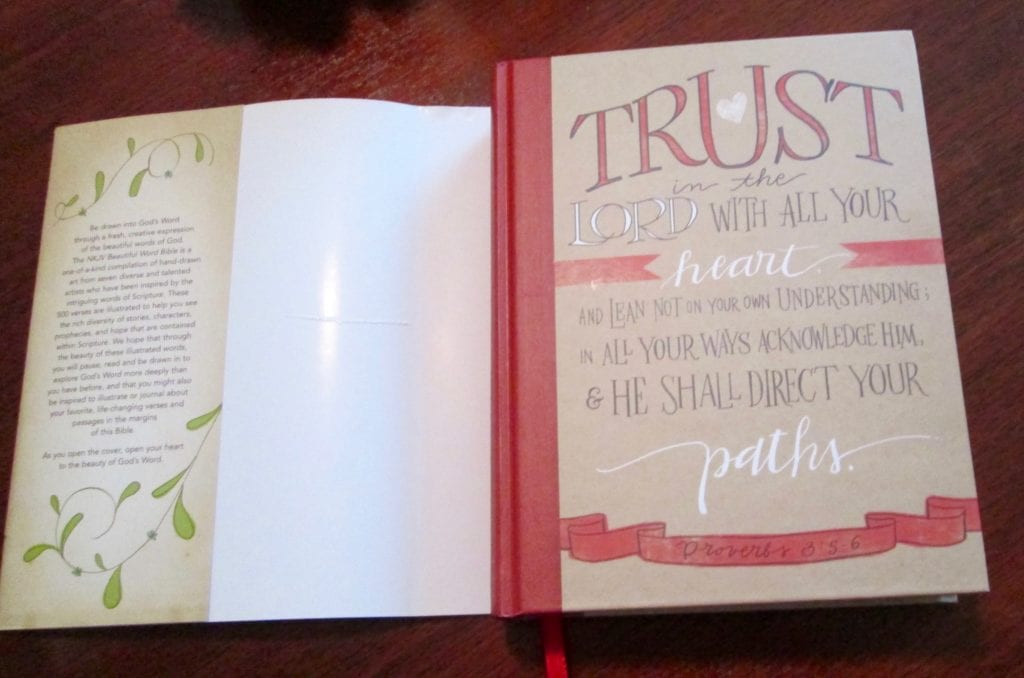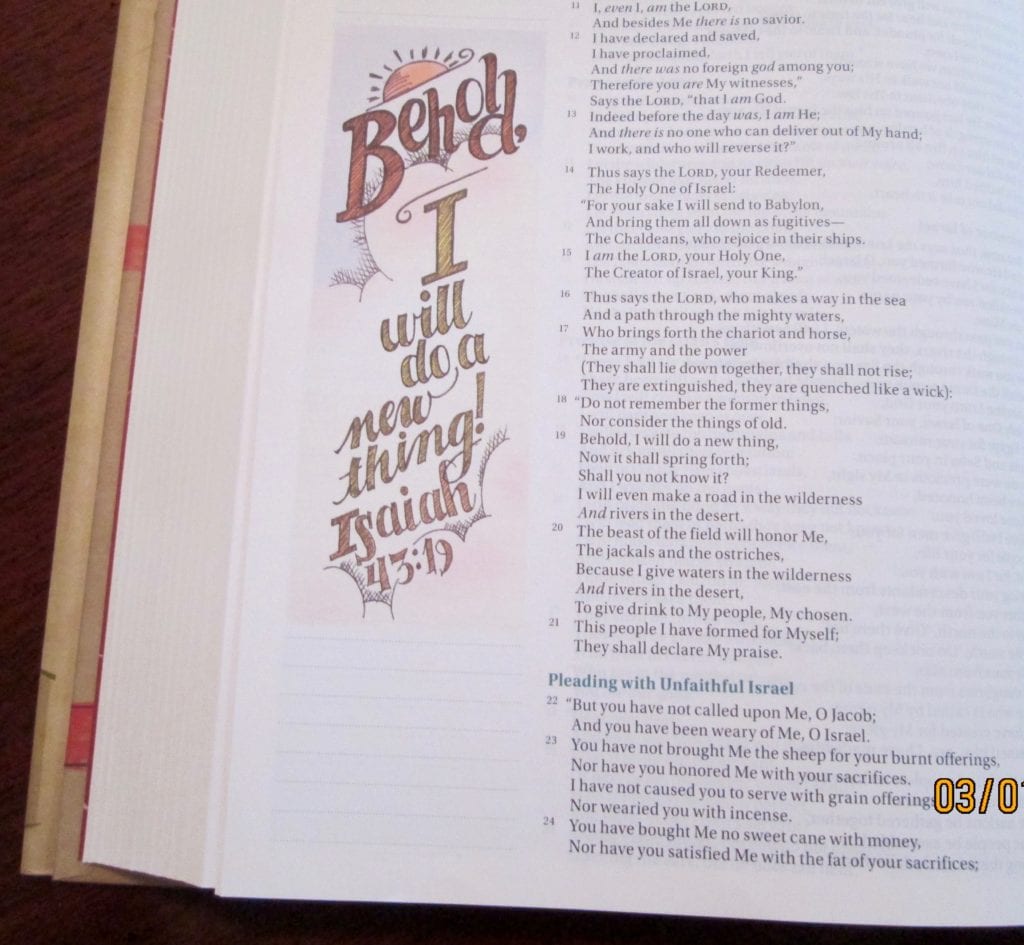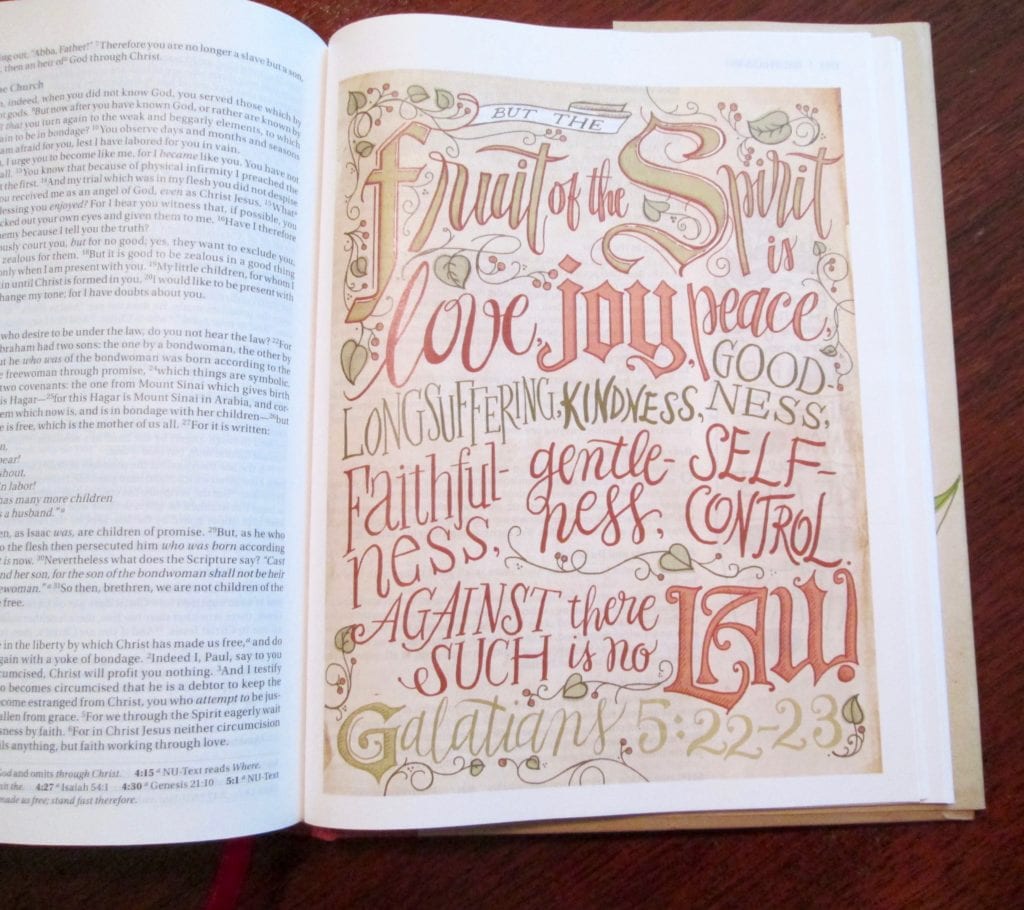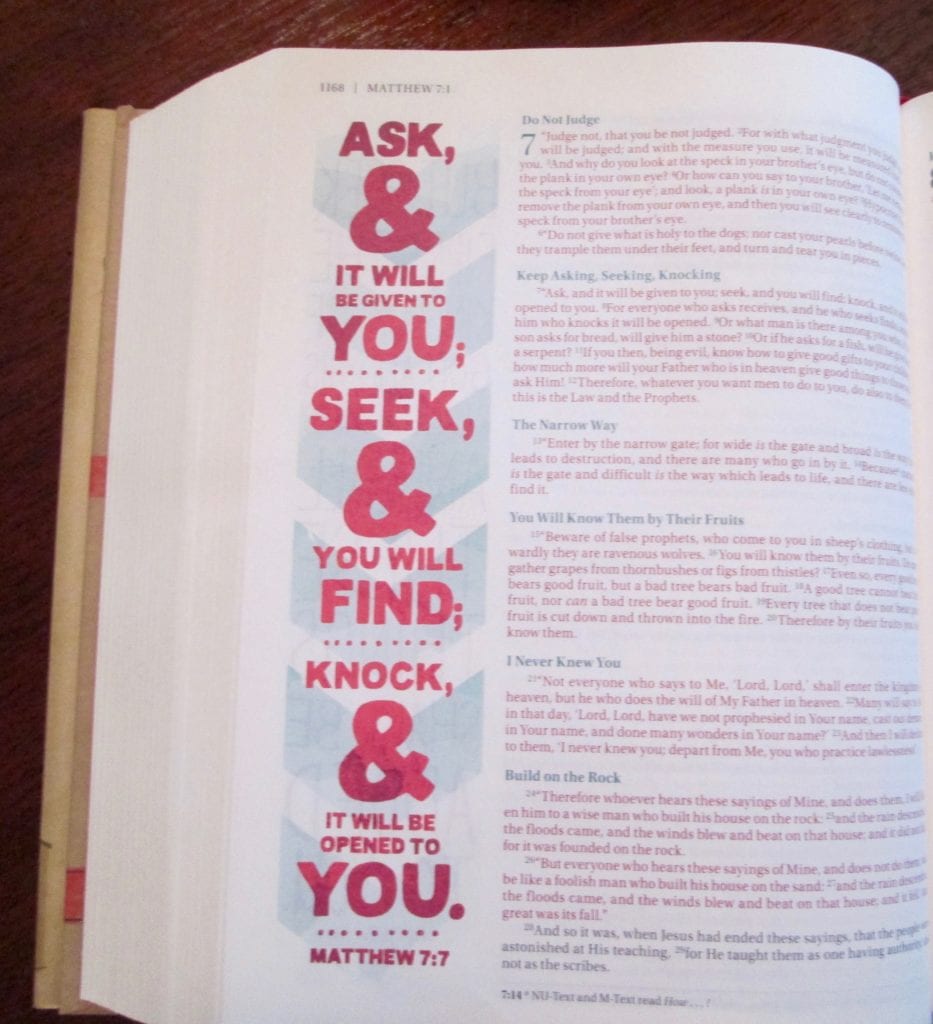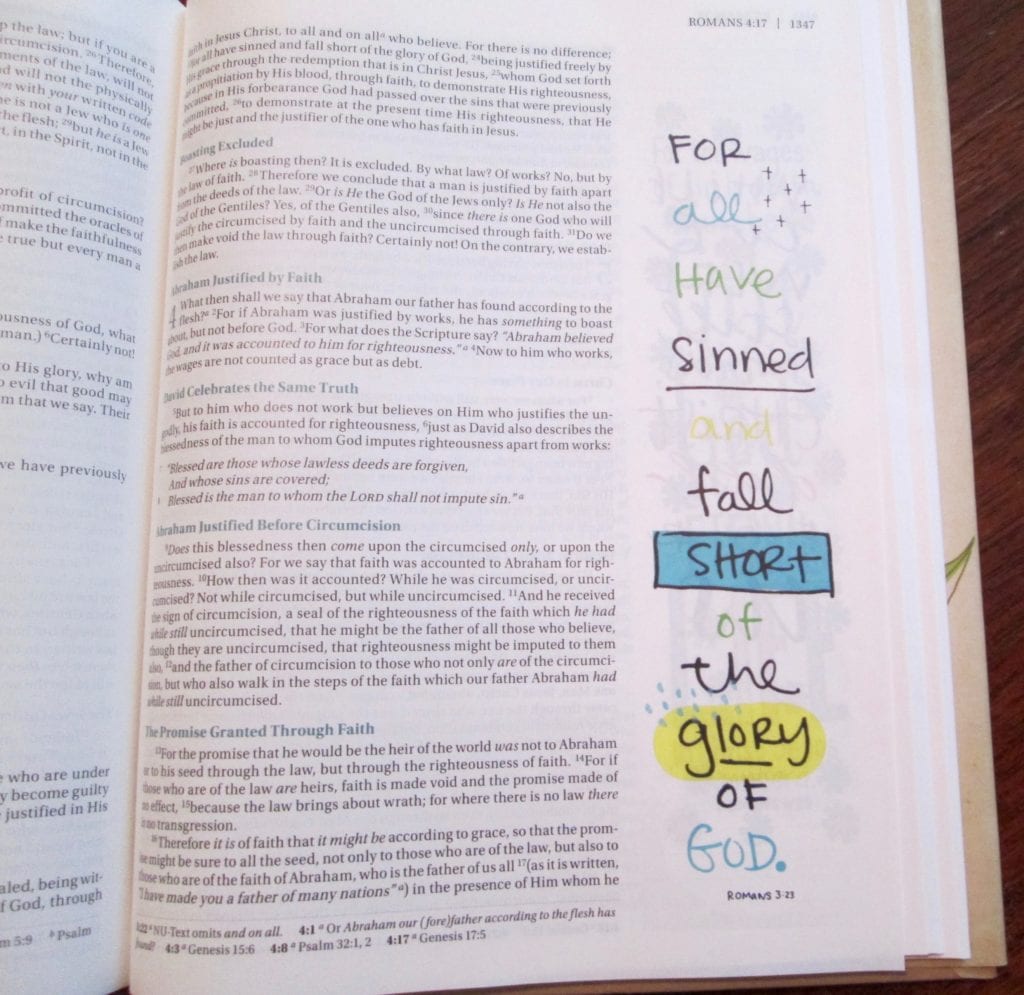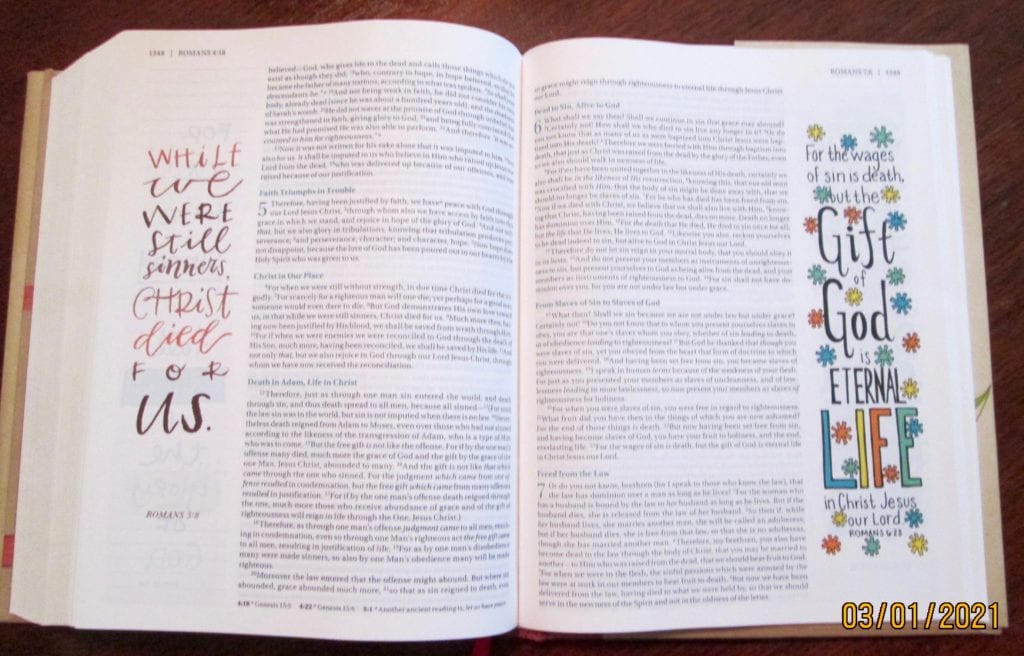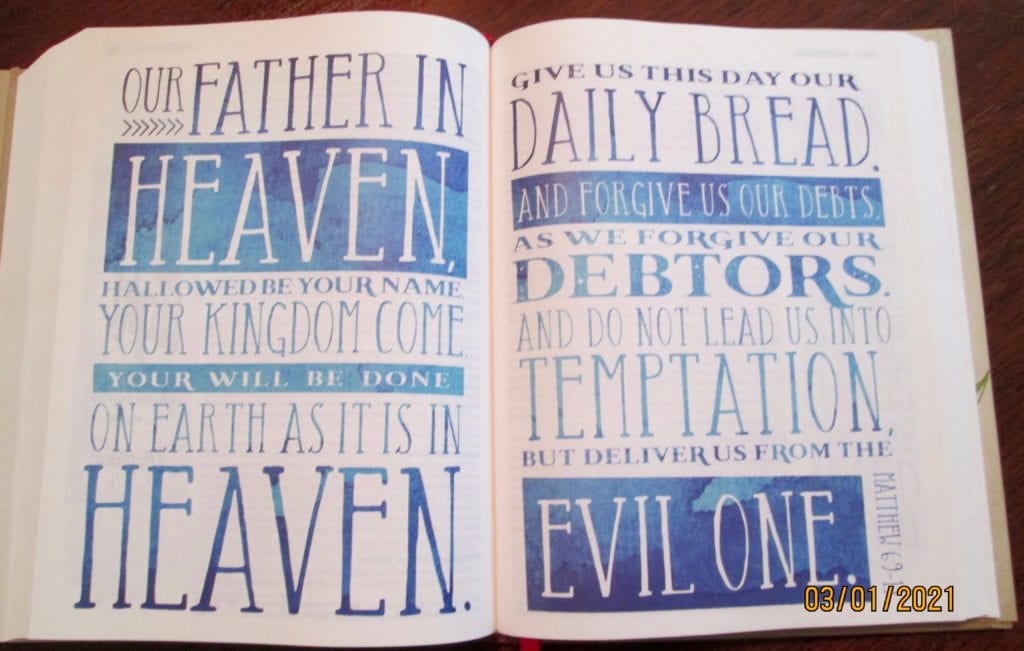 The best news about this Bible is that it was on sale at Christian Book Distributors, and I only paid $15.99 plus shipping for such a wonderful tool.
I hope I have inspired you to start a new thing in your life. You might want to start with a new Bible, a new way of stepping out of your house without fear, or find a new place of service. I pray for anyone reading this blogpost, today, the following prayer for you:
"Now may the Lord of peace himself give you peace at all times in every way. The Lord be with you all." 2 Thessalonians 3:16