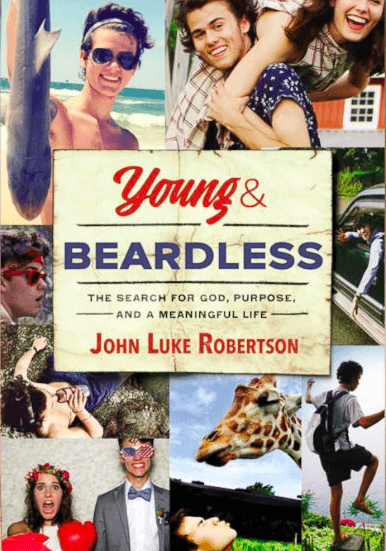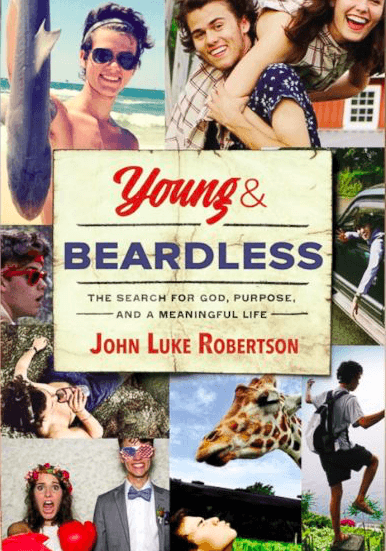 I used to hand this book out to teen boys in my Sunday School class. Getting them to read it was another matter. I found that boys generally didn't like to read and avoided anything their Sunday School teacher recommended. You could not convince them that a book had anything of value in it.
John Luke Robertson, however, recognized the value of books at a young age. He became an avid reader and he shares his personal toolbox of books that have influenced his life. If you can get your teen boy to read, this is definitely a book to challenge them to make changes in their lives.
John Luke shares how he developed a spiritual toolbox and what this toolbox has in it. Some of the suggestions he recommends are good books, a journal (he gives tips on how to use it), and suggests you invite someone you trust to make a list of things other people might not know about you to put in the toolbox. He says you may be surprised to find out things other people see in you that you might not see in yourself.
John Luke's book has 12 chapters. At the end of each chapter he lists a book from his toolbox and shares the significance of how it shaped his thought patterns and the value of reading it. Here are a few of the books he recommends and a quote or take away from each one:
The 7 Habits of Highly Effective Teens by Sean Covey – "If you decide to go with the flow, you'll end up where the flow goes, which is usually downhill, often leading to a big pile of sludge and a life of unhappiness. You'll end up doing what everyone else is doing." (Page 23)
The Hobbit by J.R.R. Tolkien – "Stories such as the Hobbit illustrate that any of us can be the hero of our journey."(Page 42)
A Million Miles in a Thousand Years by Donald Miller – "The great stories go to those who don't give in to fear…. Fear isn't only a guide to keep us safe; it's also a manipulative emotion that can trick us into living a boring life." (Page 54)
Good to Great in God's Eyes by Chip Ingram – John Luke shares a list of things to do to achieve the results of this title: "Think great thoughts, Read great books, Pursue great people, Dream great dreams, Pray great prayers, Take great risks, Make great sacrifices, Enjoy great moments, Empower great people, Develop great habits." (Page 66)
Love Does by Bob Goff – "I used to think God guided us by opening and closing doors, but now I know sometimes God wants us to kick some doors down." (Page 73)
Outliers by Malcolm Gladwell – "Practice isn't the thing you do once you're good. It's the thing you do that makes you good." (Page 103)
Do Hard Things by Alex and Brett Harris – "Our willingness to obey God even when it's hard magnifies the worth of Christ, because in our hard obedience we're communicating to the world that Jesus is more valuable than comfort, than ease, than staying safe." (Page 120)
John Luke list other books that made a difference in his life. I will let you check them out for yourself. He concludes his book with three questions and why you should find the answer to them:
"Who Am I? – Knowing who you are is critical to where you're going. As you try to discover who you are, remember that, first and foremost, you are the child of the one true King."
"Where Am I Going? – Remember that even with the best of plans, God might intervene and call you to do something you never even dreamed possible."
"What Am I Doing? – Failure is a part of life. It's completely unavoidable. But failure will not define you — getting back up will." (Pages 214-215)
I recommend this book for teen boys, dads, and moms who want to understand their teenagers. I also recommend this book to inspire any age group to pursue their dreams.