Gardening is an ongoing battle. About a month ago I had my paths weed-eated between my raised beds and while it was not exactly what I wanted, it was manageable. Then I got busy, hurt my back, ended up going to the chiropractor, and couldn't work in my garden until today. So the paths that were previously under control turned into this.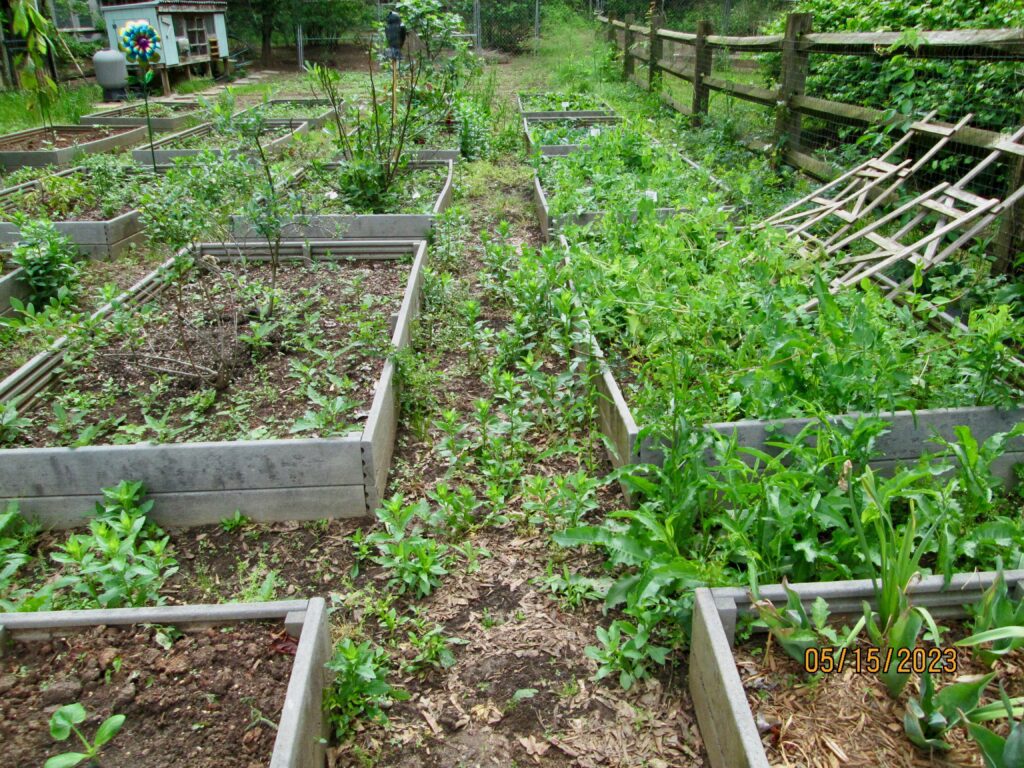 And that's when you fight! You don't give up. You don't get discouraged. You start over again. This can apply to about anything in life you are struggling with.
So I weed-eated the rows again.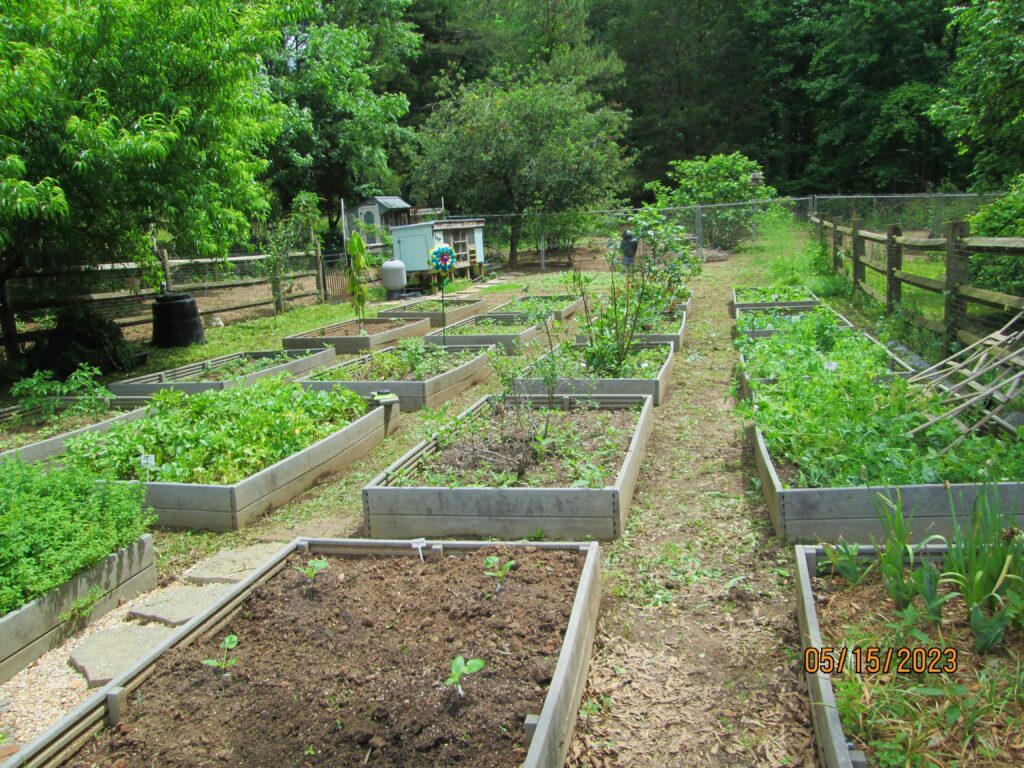 And it began to look better. But I had decided a few weeks ago I needed a better solution for the times when I can't get out there for days or weeks. So I ordered landscaping fabric from Amazon. As soon as I finished weed-eating I began laying the fabric and inserting landscape pins.
And now I have this.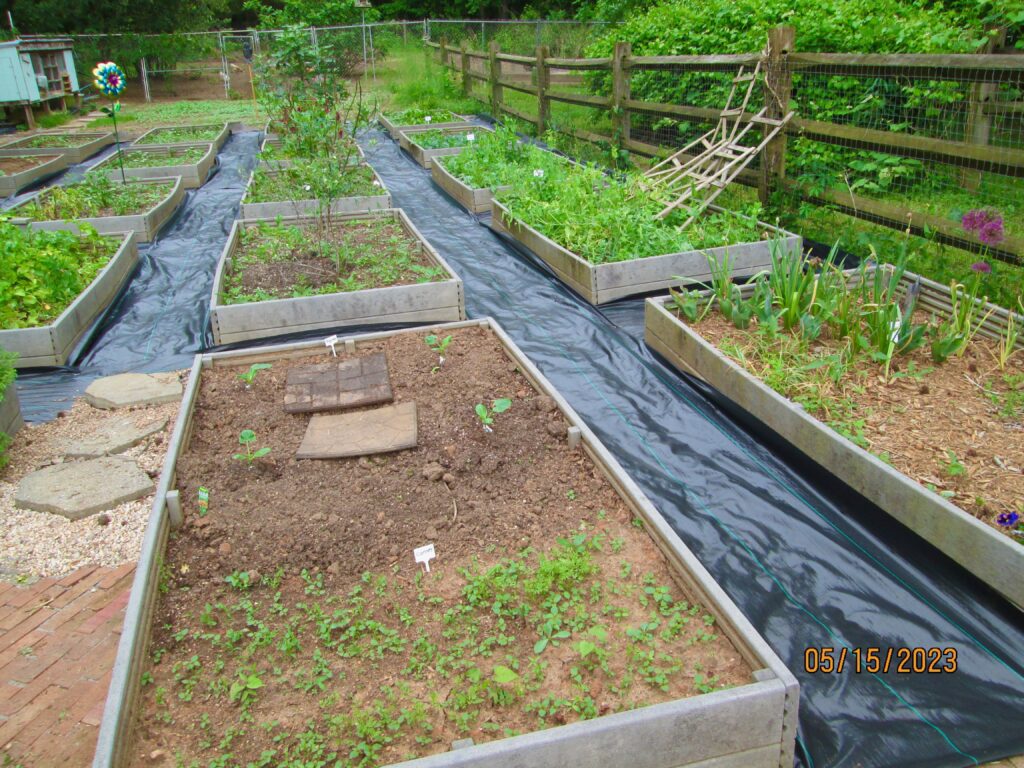 I don't want to stop here. As soon as I can afford it I want to cover the fabric with cream colored pea gravel. The problem I've had in the past with weeds between the rows is that they grow up and drop their seeds in the beds. Then you have weeds on top of weeds and very little production in the garden.
Now that I've got the rows under control, I can weed the beds and plant more things. My goal this year is to fill the beds so full, there's not a place left for a weed to grow, Ha Ha!
Now, for another battle that I'm fighting.
I did want to mention that I am trying something new for my back and knee pain problems. I have osteoarthritis in both knees and bone spurs in both knees. It is becoming increasingly hard to get up and down. Then add on to that the back problems. The Chiropractor that I'm seeing recommended a supplement called Boswellia. They sell it at the Doctor's office, but I ordered mine from Amazon since it was cheaper. I just wanted to try it without a lot of investment, in case it doesn't work. Boswellia is Indian frankincense. It is used to treat arthritis, ulcerative colitis, coughs, sores, and asthma. It has anti-inflammatory properties. It is also recommended to help with metabolic syndrome which includes the symptoms of high blood pressure, high cholesterol, and high blood sugars. You can read more about Boswellia and how it helps metabolic syndrome by clicking here. There are many articles about the benefits of Boswellia online.
I'll let you know how it works:)
One thing I can tell you that does work is pickle juice for leg cramps. I heard about this remedy from some older ladies and have been using it as needed. I also used a back brace to work in the garden today that I purchased from the chiropractor office. I don't think I could have done all the work I did without it.
I think it's important for us to share things that help us. We are all facing battles, but if we can find things that give us a better quality of life, it is such a blessing. I was so excited to spend the day in the garden and be able to accomplish all that I did.
Do you have any home remedies you have found that works well? If so, leave a comment below and help someone else with a battle they may be fighting:)
And to end this post I want to leave you with something that is also a help to me. There is nothing like enjoying the beauty of flowers to relax the mind. So… enjoy:)