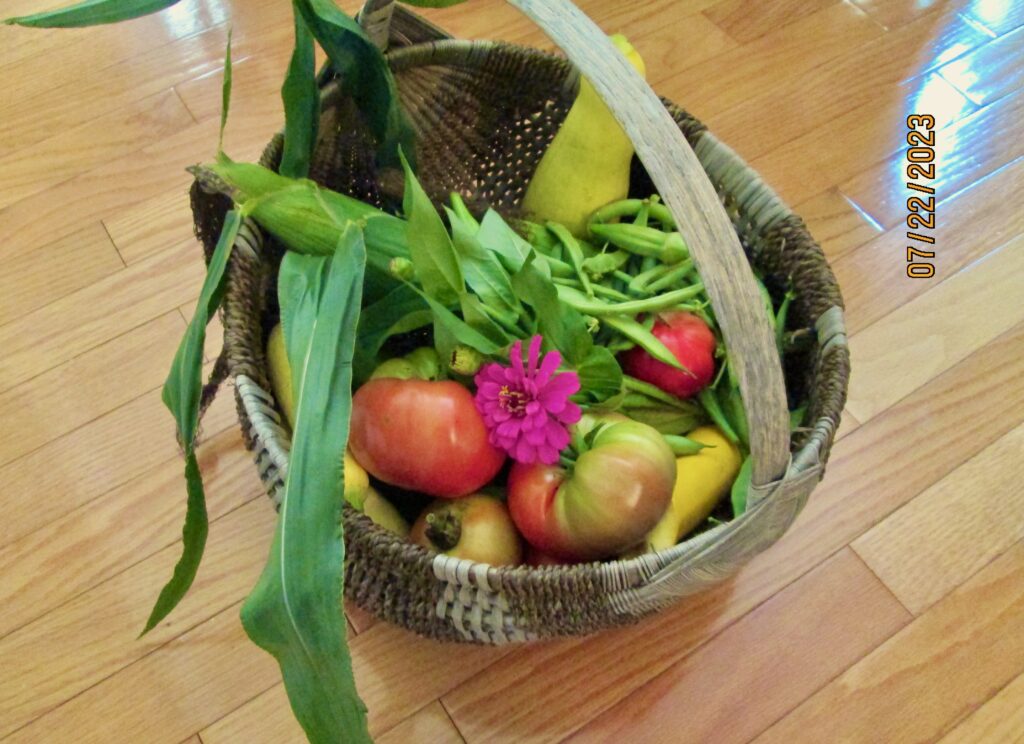 The garden is producing well and we are eating something from it daily. Squash, okra, tomatoes, cucumbers, corn, green beans—all are doing well and I even had some Zinnias to bring inside to fill a small vase.
I told my daughter recently that if I were in charge of feeding everyone in our whole family from the garden, they would starve. Although it is producing well, I get just enough to feed me and my husband. Sometimes I have a few tomatoes, squash, and cucumbers for others. I have worked hard to have more to share. It never happens.
But, I'm not giving up.
I am succession planting right now to try to keep the garden going as long as possible, and soon I will plant my fall crops. I work in the garden almost every day except Sunday. I even worked this past week when I was under the weather with a virus.
I watch a lot of gardeners on YouTube, and I have been surprised at the number of what I consider young girls, who are canning, freezing, keeping up with sourdough baking, making their own cheese, yogurt, butter, and other dairy products from their own milk cows. These girls are usually in their late 20's, mid-30's, or early 40's. I am amazed by their ability to learn how to do all these things, just as our ancestors used to do.
I can barely keep up with the garden. I can't imagine doing all those other things.
We do have chickens, but they fall under the responsibility of my husband, so that is one thing off my plate.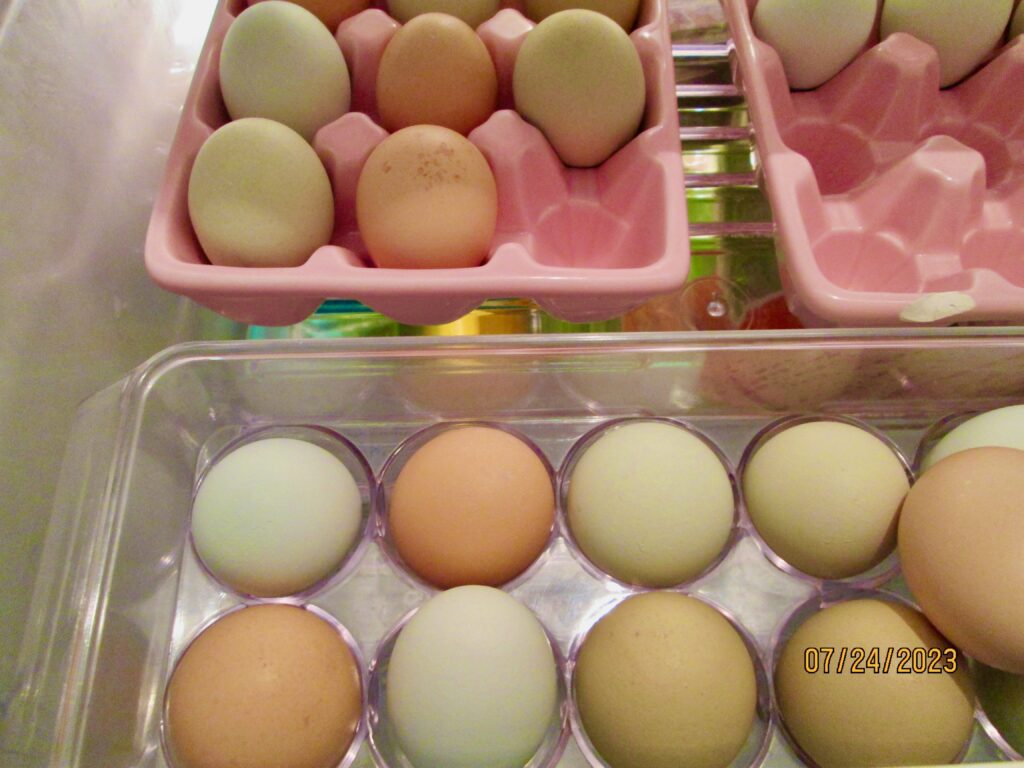 I love having the fresh eggs. They are so different from store bought eggs, and we do get enough of those to share with others, when they're not molting.
I don't think I'll go down the road of milking a cow and making all those dairy products, but I would like to get a little more produce to share… so like anything else you want to happen in life… I'll keep working on it.
And…
NEVER GIVE UP!
(Even if I'm older than all those young YouTube girls😉)
"AND LET US NOT BE WEARY IN WELL DOING: FOR IN DUE SEASON WE SHALL REAP, IF WE FAINT NOT."GALATIANS 6:9