I have always struggled to know exactly what to pray for my children everyday. If they have a specific need or crisis, I know exactly what I should pray. But, if everything is going along like normal in their lives, my prayers become repetitious and boring.
I recently found a great resource to solve this problem that I would like to share with you.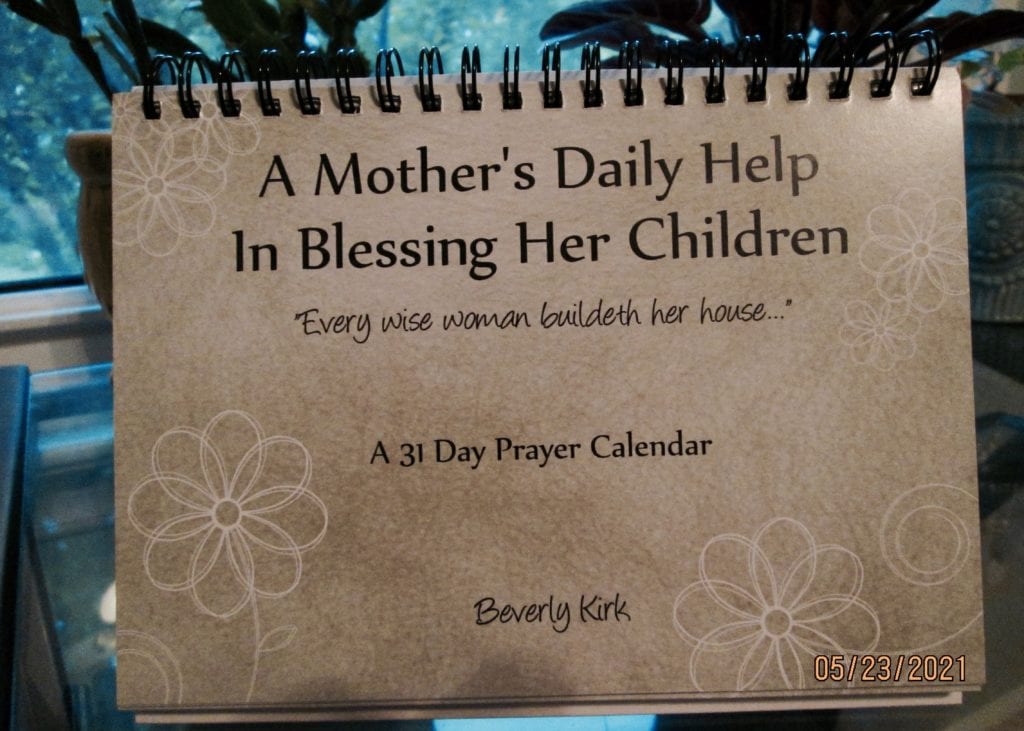 A Mother's Daily Help In Blessing Her Children, by Beverly Kirk, has become a fun and important part of my daily prayer. I journal my prayers, because at this stage of life I frequently find I can't remember if I prayed for someone that I promised to pray for. If I have a question about who I've prayed for, I can look back and make sure.
I quickly fell in love with this tool, because, not only does it give you what to pray for, but it gives you scriptures to make the prayer even deeper. I love the prayers so much, I not only pray them for my children and my grandchildren but also for my extended family, friends, my husband, and myself. I write out a prayer using the suggested theme and then list all the people in my journal that I want the prayer to cover.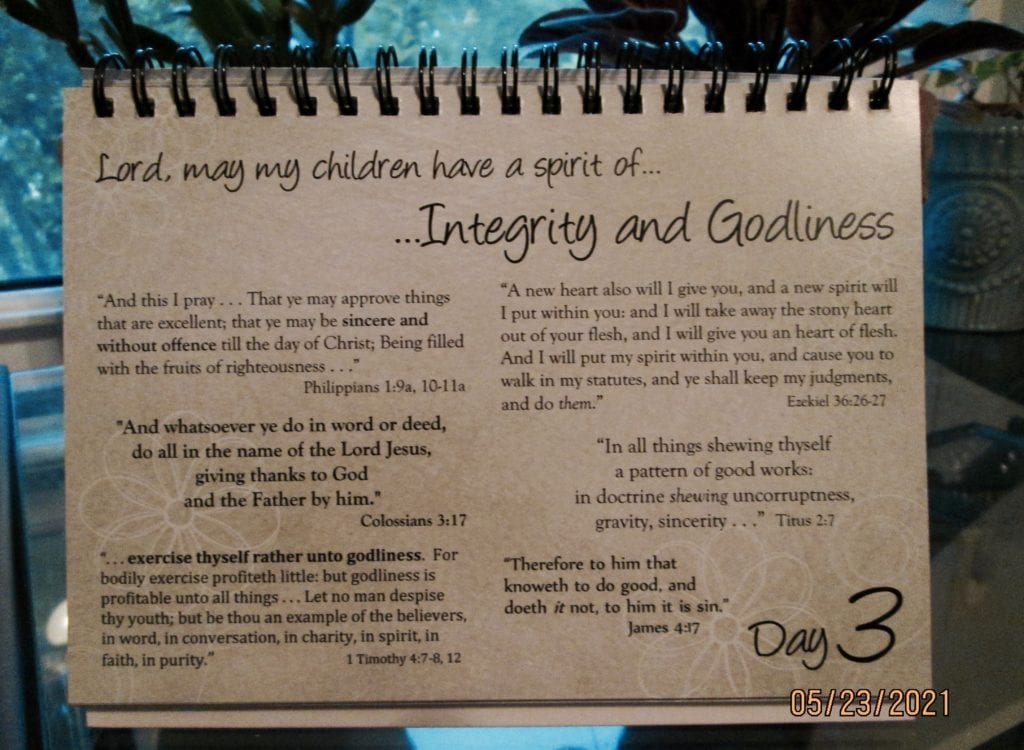 My prayer for the example above, on Day 3, would go something like this: Lord, may… list of all the names of people I want to pray this prayer for… have a spirit of Integrity and Godliness. Then I may include one of the scriptures like: may you help all that I have named "be sincere and without offence till the day of Christ."
On the back side of each card is a hymn and I read all the words, think about how the words apply to those I am praying for, and try to absorb them into my heart.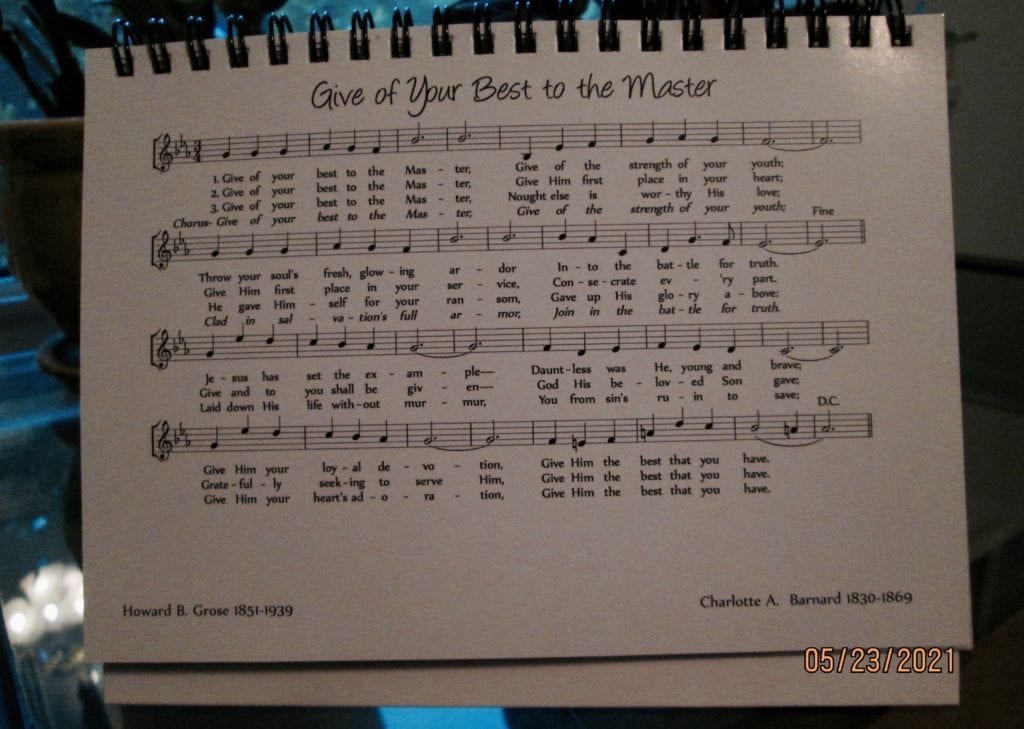 Here is a list of some of the daily prayers that Beverly Kirk has provided:
Love You and Your Word
Obedience
Health & Wholeness in Heart & Body
Servant Heart
Gratefulness & Joy
Purpose in Life
Contentment
Forgiveness
Clear Conscience
Industry
Quiet Spirit
Discernment
Reverential Fear
Transparency
These are only about half, just to give you an idea of the content you will love praying over children, family, and friends. Once you have been through one month, you can start over. The topics are so important, they need to be prayed repeatedly to make sure Satan doesn't get a foothold in anyone's life that you are responsible to pray for.
To get your own Calendar, go to: https://tomorrowsforefathers.mypinnaclecart.com/moms/a-mothers-prayer-calendar/
The calendar folds in a way to make it's on stand. It sales for $12.00, which I feel is an awesome price for a resource like this. I hope you have a sincere desire to pray for your family and friends and that you will flood Tomorrows Forefathers' store and buy them out of this prayer calendar. How wonderful would it be to know all of us are praying together, everyday, these prayers for each other.