I am so excited about the tool I am sharing with you today for Scripture memorization and stress relief. There are many inspirational coloring books on the market, but I have never seen one that takes you so deeply into thinking about the verses, scripture reference, and applying what the scripture means for you.
Greg Bretz has designed this Worship Graffiti Faith Building Activity Journal to take you deep into scripture and help apply how God's Words relate to you in a fun and effective way.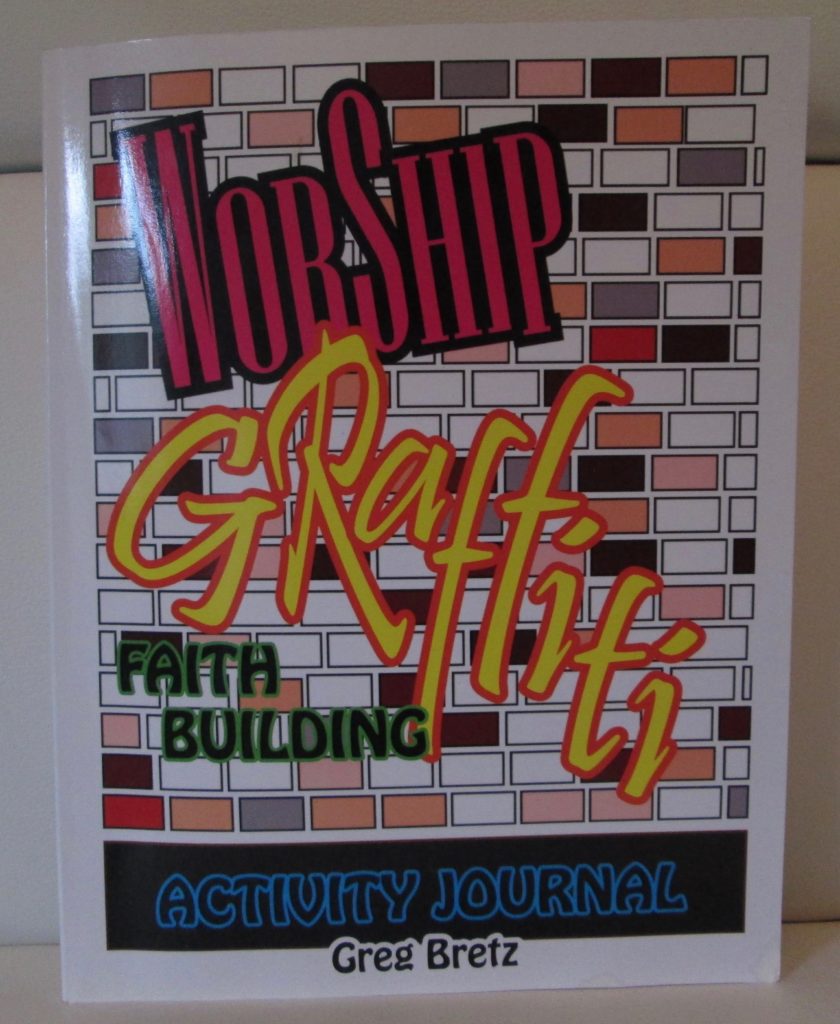 On pages 3 and 4 of the book, he gives the definition of color and then presents seven colors and what they portray. An example is the color red: "RED – excitement, energy, love, speed, strength, POWER, intensity and passion." (p.3)
As you color the verses and references, you can choose the color that is closest to what that scripture means to you. Does the verse give you strength? Then color it red. Does the verse share deep truth? You would color it blue.
Below is a small portion of the Table Of Contents to show examples of a few of the subjects that are represented in the coloring pages.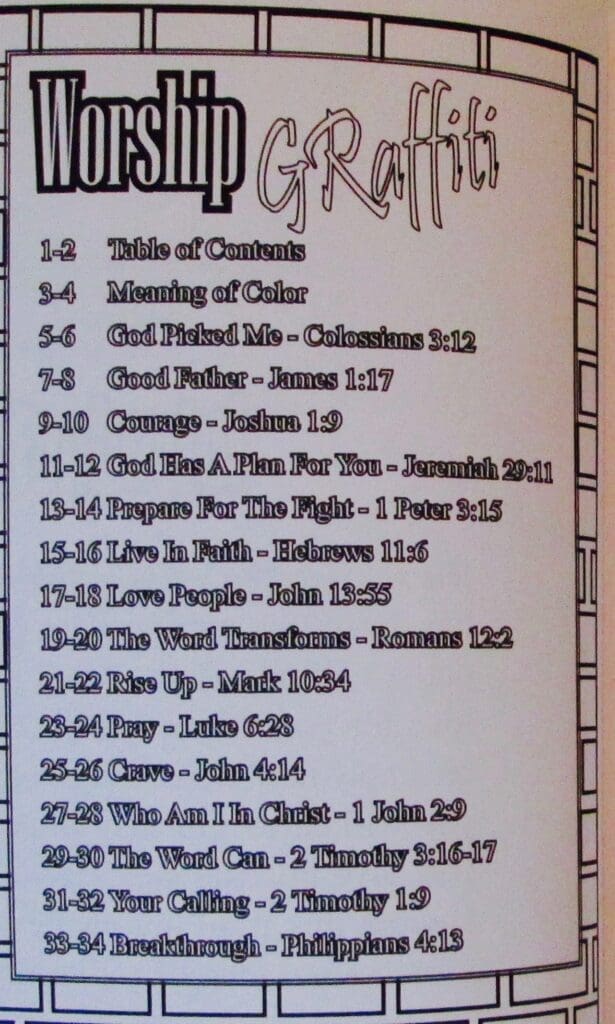 As you scan through the subjects on these particular pages as listed in the table of contents above, think of what applies to you. What areas do you want to go deeper in?
I worked on one page related to faith to show an example of how to use the pages. Imagine how beautiful these pages will be when completed.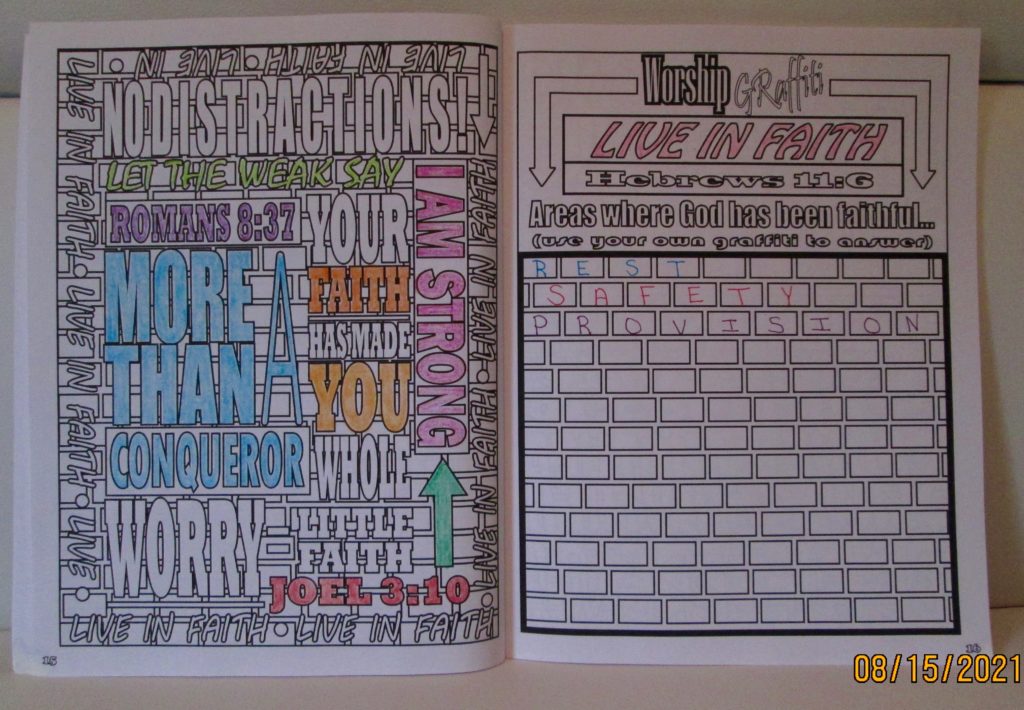 By choosing to present the pages in a graffiti form, I think the book will appeal to teens, but it is enticing to me as well. It would make a great gift for any age that is able to read and color. The book is available on Amazon for the low price of $4.71. It is worth far more than that, so if you want to get one, now is the time, before the price increases.
Isn't it good to be reminded, "we are more than conquerors through Him who loved us." (Romans 8:37)