I filled up the hummingbird feeder one last time this morning, just in case a hummingbird has lingered behind.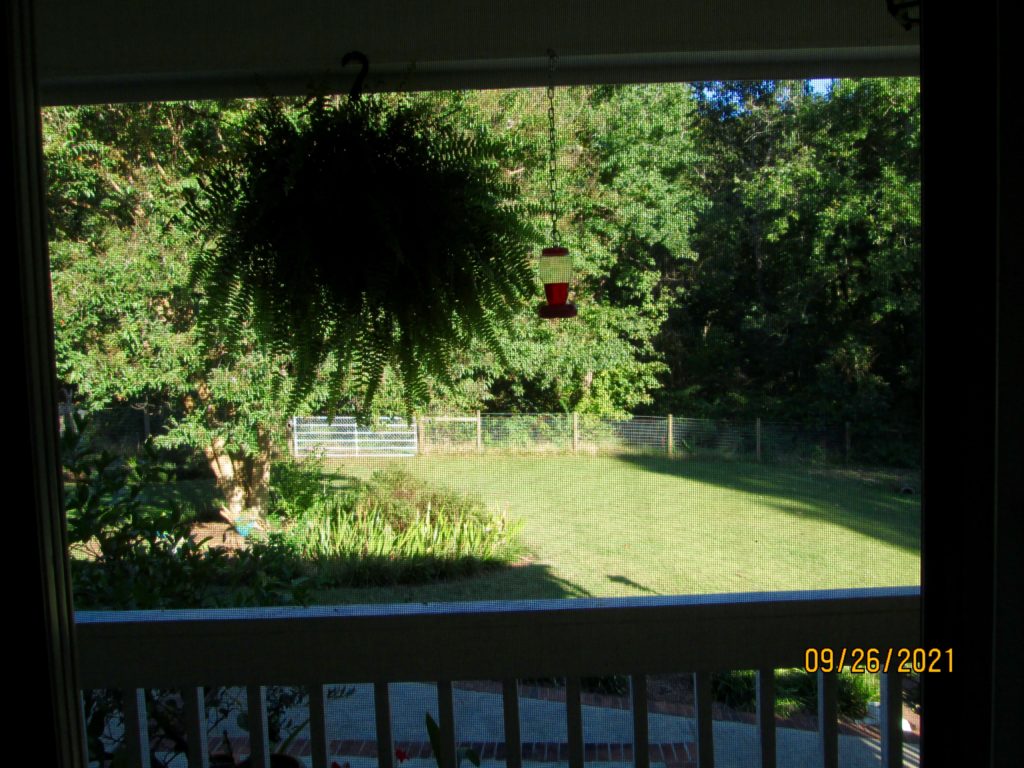 I haven't seen a hummingbird for two days. The season is changing, and while I do enjoy the crisp fall weather, smells of pumpkin and apple spice, and the changing colors of the trees, there is also a little something to regret. The hummingbirds leave.
I feel a little melancholy in my soul when the hummingbirds are gone. I have put up a feeder on my front porch for years now. I've learned the system of how to keep my feeder clean and fresh for them, and what to plant in my front yard that keeps them coming.
They have become a part of my life. I have had them arrive at my front window in spring and hover there, looking in at me, as if to say, "I'm back… where's my feeder."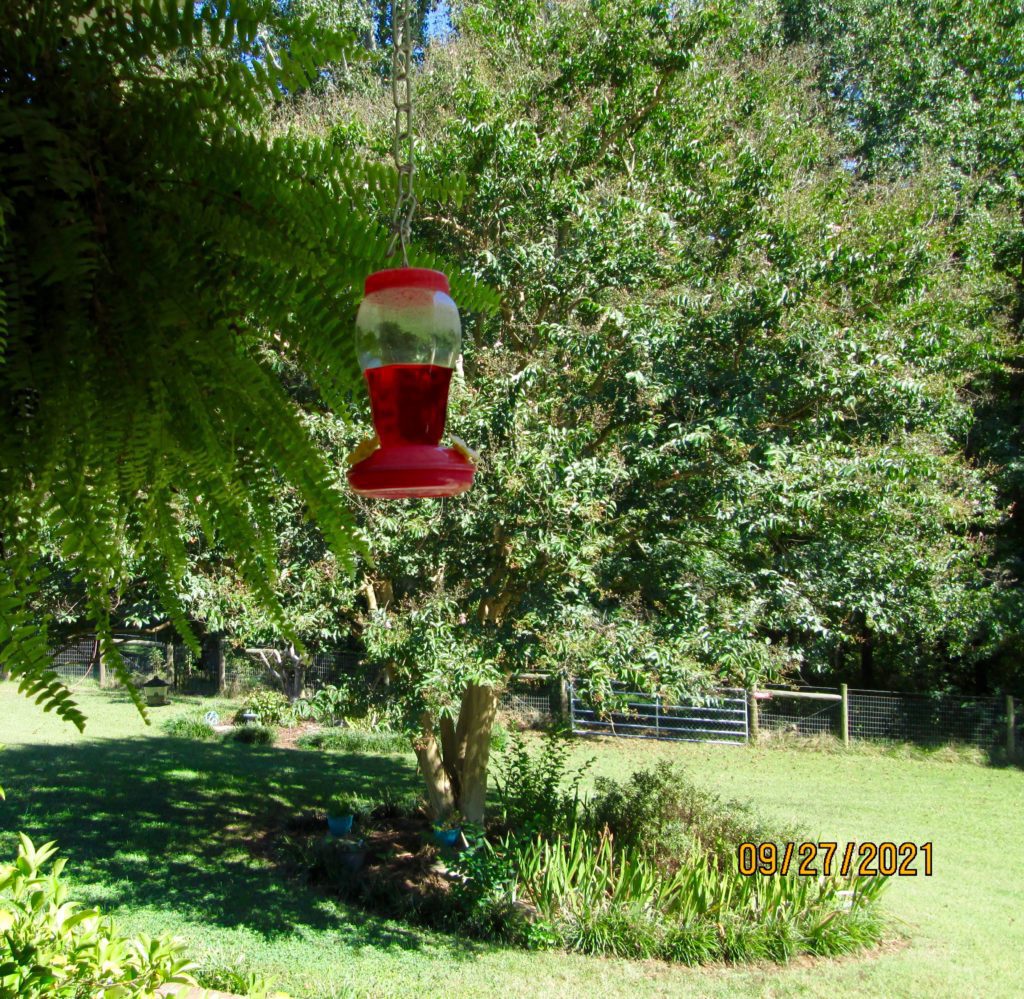 They fly from the feeder to the Crepe Myrtle tree where they perch and watch for their chance to fly in again. I have seen them sipping from the flowers on the tree when they are in bloom.
These are such cheerful little birds. When the window is open I can hear the little chirps they make, the humming of their wings as they hover and sip, and the loud chirping that occurs when they fight over their territory.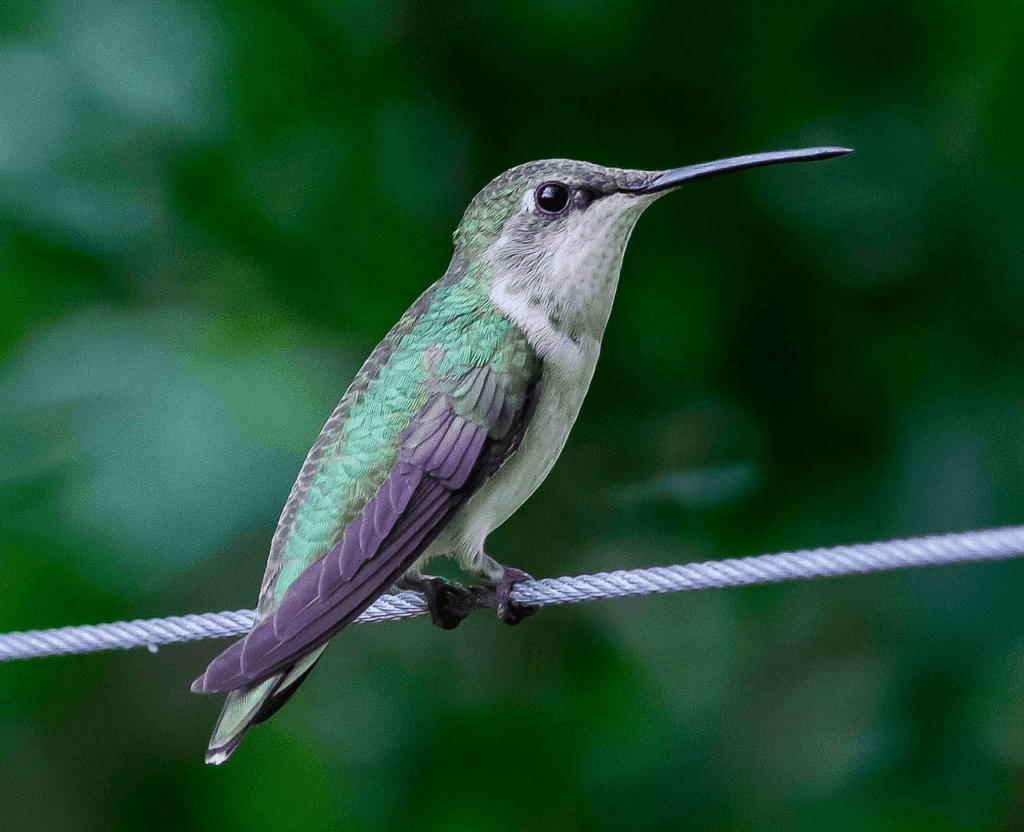 This hummingbird season is past. No more sounds of whirring wings or tiny chirps. They're gone. The leaves will fall off the trees… the cold and ice and possible snows will come. The season will eventually change to cold and gray and bleak.
Have you had some of those seasons in your life? Cold. Gray. Bleak.
We have to remind ourselves, its just another season. Life seasons come and go. Life goes on. The hummingbirds are still in the world, just not here. And, good things are still in our lives, we just can't see them right now.
But, soon… the cold, gray season will pass, and one warm morning a hummingbird will be hovering at my window, waiting for the feeder to be put up again. The cold, gray seasons of life will pass and there will be another time of lightheartedness to come.
"So be truly glad. There is wonderful joy ahead, even though you have to endure many trials for a little while. These trials will show that your faith is genuine…." 1 Peter 1:6-7a (NLT)
"And let us not grow weary of doing good, for in due season we will reap, if we do not give up." Galatians 6:9 (ESV)
"For behold, the winter is past; the rain is over and gone. The flowers appear on the earth, the time of singing has come…." Song of Solomon 2:11-12a (ESV)
What is one thing your regret losing as the seasons change?