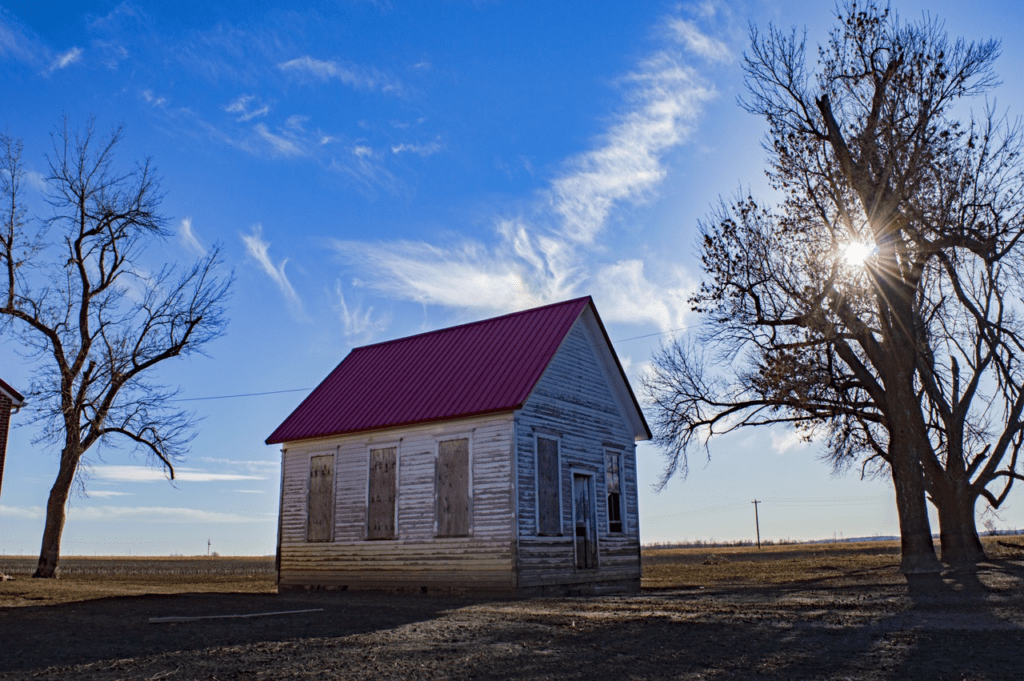 I have recently been thinking about a story that came up in the Little Town On The Prairie book, written by Laura Ingalls Wilder. If you have read much of Laura Ingalls Wilder's books, you know that a great deal of her writings are based on her life. Names have been changed at times, along with the order of events. Laura wrote her books as fiction to give herself more leeway in how she presented the stories.
The story about Willie Olson has fascinated me throughout the years.
During Laura's teen years, her future husband's sister, Eliza Jane Wilder, comes to DeSmet, South Dakota to teach school. She seems to be very educated, but lacking in the ability to keep order in her class. She thinks if she is kind to everyone in her classroom, they will be kind and obedient children.
The other complication to the story is that Laura Wilder writes about her nemesis from childhood, (Nellie Oleson) showing up at school, becoming the teacher's pet, and making it her goal to get Laura in trouble.
The school becomes so undisciplined under Miss Eliza Wilder, there is no order at all. None of the students are learning. Eventually Eliza Jane Wilder is replaced with Mr. Clewett, and later Mr. Owen, who is described in Laura's words as, "not very old, but he was serious and industrious and enterprising." (p. 269)
Nellie Oleson's brother, Willie, also attended the school with everyone in the same classroom.
We hear only a few things about Willie until we get to this excerpt:
"From the first day, he (Mr. Owen) ruled with a firm hand. Every pupil was obedient and respectful, every lesson was thoroughly learned. On the third day of school, Mr. Owen whipped Willie Oleson. For some time, Laura did not quite know what she thought about that whipping. Willie was bright enough, but he had never learned his lessons. When he was called upon to recite, he let his mouth fall open and all the sense went out of his eyes. He looked less that half-witted, he hardly looked human. It made anyone turn sick to see him. He had begun doing this, to tease Miss Wilder. He seemed unable to collect his scattered mind enough to understand anything she said to him. At recess he would do this again, to amuse the other boys. When Mr. Clewett taught, he thought that Willie was a halfwit, and required nothing of him. The habit had grown on Willie, until now at any time he could be seen mooning about with his mouth dropped open and his eyes empty. Laura really thought that Willie's mind completely left him at these times. The first time that Willie goggled at Mr. Owen was when his name was asked for the school record. Mr. Owen was startled, and Nellie spoke up. 'He's my brother, Willie Oleson, and he can't answer questions, they confuse him.' Several times that day and the next, Laura saw Mr. Owen glance sharply at Willie. Willie was always drooling and staring blankly. When he was called upon to recite, Laura could not bear to see his idiot face. On the third day, Mr. Owen quietly said, 'Come with me, Willie.' … Everyone heard Wille's howls. Mr. Owen came quietly in with Willie. 'Stop blubbering, he said. 'Go to your seat and study. I expect you to know and recite your lessons.' … After that, one look from Mr. Owen cleared some of the idiot look from Willie's face…. Laura often wondered whether he could pull his mind together after he had let it go to pieces so, but at least Willie was trying. He was afraid not to try." (pp. 269-270)
There are many lessons that I take away from this story:
Don't let your mind go, you might not find it again.
Doing the wrong thing can become so ingrained in your behavior you can't stop, then bad habits and strongholds become part of your life. Introspection is needed. Otherwise, God has to step in with harsh punishment to turn your behavior, if you don't correct it yourself.
Don't choose the lazy way out of doing work that needs to be done, by harassing others so they give up on you. Just do your work with excellancy and don't try to get out of it.
When dealing with others who exhibit this kind of behavior, you can be one of three people. 1. Mrs. Wilder who let the behavior begin because she would not rule with a firm hand. 2. Mr. Clewett who decides there is nothing he can do about it. 3. Or, Mr. Owen, who actually helps Willie by teaching him, there is another way and he better take it. (The Bible teaches us another way— and we better take it.)
Stay on the good path, always learning, doing what is right (even if others do not expect it of you), and keep your eyes set on what you can do to bless others and set good examples for them.
So—what is the definition of the Willie Syndrome?
My definition: Doing everything you can to get out of work through — laziness, attention seeking behavior, not disciplining yourself to work, and letting your mind go until it turns to mush.
Are there any lessons you have learned from this story? If so please share them below. It's fun to see other's perspectives on a story.
["And even as they did not like to retain God in their knowledge, God gave them over to a reprobate mind, to do those things which are not convenient;" Romans 1:28]